Title:
Honorary doctorate for Lena Miranda
First image: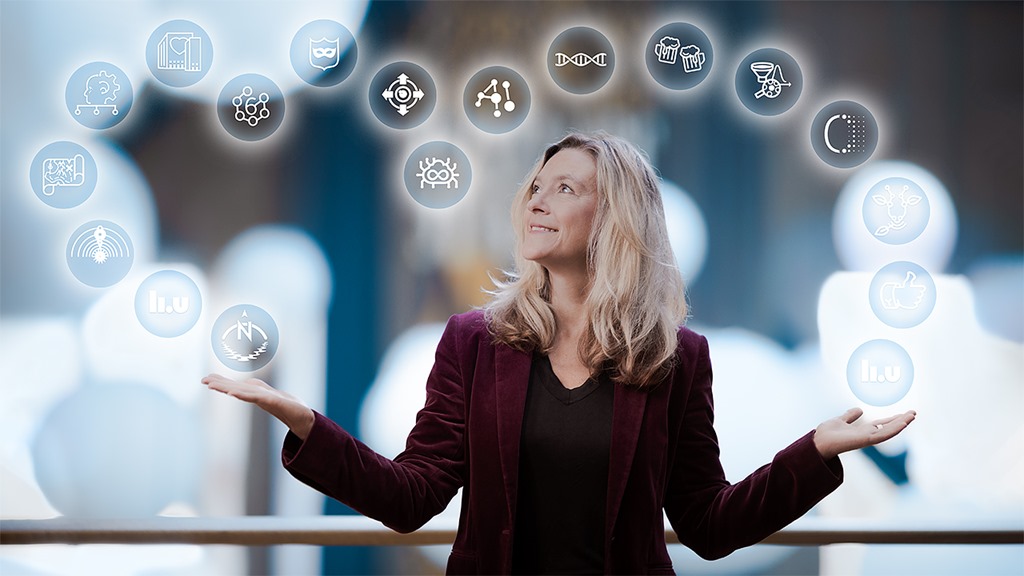 Text:
IASP Vice President Lena Miranda, CEO of Linköping Science Park (Sweden), has recently been awarded an honorary doctorate at Linköping University.
She is named an honorary Doctor of Technology for her strong commitment to collaboration between the university and the business world, and her extraordinary interest in innovation and entrepreneurship linked to social development. After studies in cultural and media studies at LiU, she has been active in various industries, and in 2014 she became CEO of Linköping Science Park. As well as her role at IASP, Lena has also been chair of the Swedish Incubators and Science Parks (SISP) board and a member of the Swedish government's innovation council.
The honorary doctorate was awarded during a ceremony on November 11th, where she was recognised alongside furniture designer Åke Axelsson and the international researchers Lucy Henry, Barbara Riegel, and Arnold Tukker.
At the ceremony, Lena gave a lecture on the importance of cross-disciplinary collaboration to meet the increasing complexity of future challenges, where she reflected on the "make it or break it" decade the planet is facing and the need to change our consumption behaviours and become sustainable.
"Mobilization and collaboration is key to enable a transition. Because no individual, organization, region – or even a single country will be able to deal with the global challenges we face by themselves. It is when we work together - across borders - that we move forward. The vaccine is a very good example that proves this fact.
I sometimes use the term "multihelix" as an extension of triple helix, which is a concept that describes the interaction between business, academia and society. The multihelix concept takes a broader perspective and invites everyone to join in and co-create our common future society. It is a question of democracy and a question of safety - the more people who get involved in our society, the more robust and resilient we become."
Reflecting on the honorary doctorate, Lena added: "For me this is a great honour. I studied cultural and social science in the mid 90s, but worked for more than 20 years within the tech sector and I have true experience in the value we can achieve when working in an inter-disciplinary way."
Please join us in congratulating Lena Miranda for this well-deserved accolade!