Title:
IADP welcomes expert Associates
First image: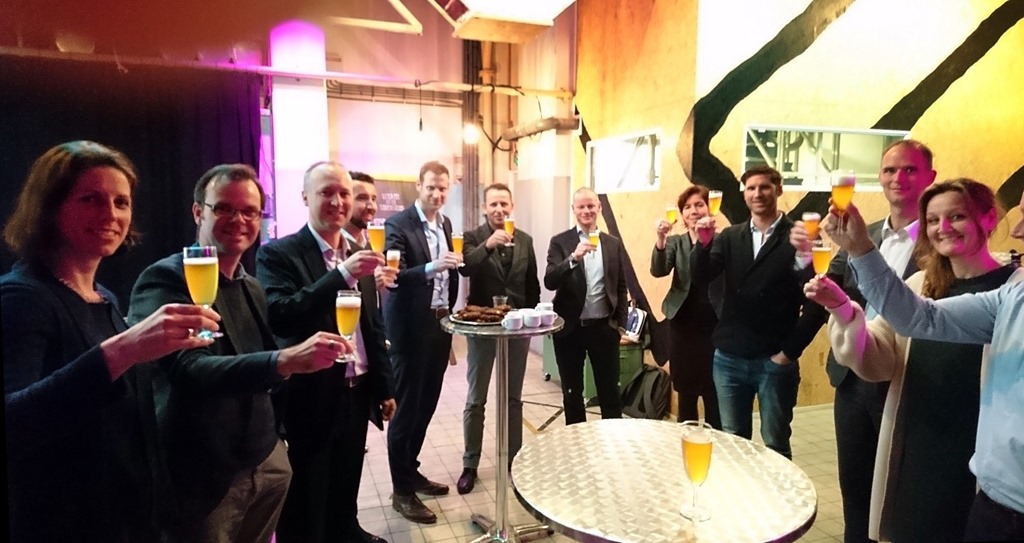 Text:
The Innovation Area Development Partnership (IADP) has recently expanded to add a group of university and science park Associates from Belgium and the Netherlands to its core team.
The new IADP Associates are owners, directors and managers of universities, science parks and innovation districts who will share their experiences and expertise, and represent the interests of non-commercial organisations in the field. They join the IADP partners, a consortium of eight international design, consultancy and engineering firms who assist initiators of innovation areas all over the world and who have been members of IASP since early 2017. Recent IADP projects include developing a vision for the Science City in Zurich, Switzerland; market study and concept development of the High Tech Automotive Campus, The Netherlands, and project management of the AstraZeneca site development on the Cambridge BioMedical Campus.
IADP hosted an event to welcome them on board on November 27, where two founding partners, Paul Jansen and Jacques van Dinteren, both gave presentations before leading a toast to the launch of the new IADP Associates.
The first Associates are the University of Amsterdam, Amsterdam Science Park, Utrecht Science Park, Province of North Brabant, Pivot Park, Campus, Groningen, ZOKU, Polymer Science Park and Novio Tech Campus, and their number is expected to grow over the coming years.
Read more about IADP and their work at https://iadp.co/.