Title:
IASP and INCOBRA at Transfiere innovation forum
First image: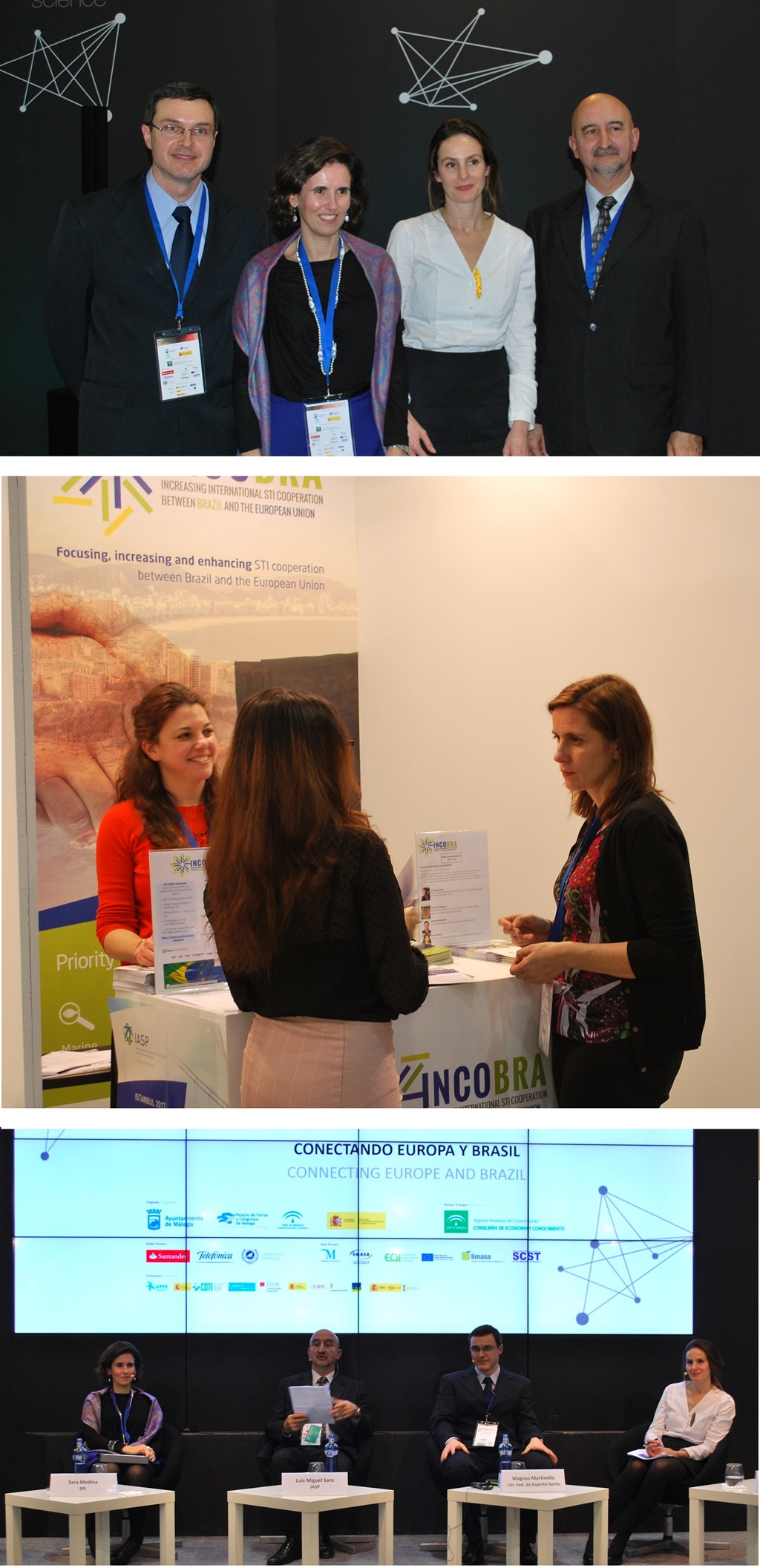 Text:
Malaga's Transfiere forum on 15-16 February brought together 4000 participants from 1500 different organisations from the worlds of technology and innovation, including IASP and the INCOBRA project in which IASP is a partner.
Following a packed official opening presided by the King of Spain Felipe VI, Honorary President of the forum, over 5000 B2B meetings began between tech projects, universities, technology platforms and research groups. Attendees came from all across Spain as well as representatives from 22 countries around the world, with a special focus this year on Portugal. Over 170 speakers addressed success stories from technology transfer models to open innovation and large-scale international scientific cooperation like the International Iberian Nanotechnology Laboratory and CERN.
IASP Director General Luis Sanz moderated a Connecting Europe and Brazil' session on EU-Brazil science and technology cooperation, focusing on the work of the INCOBRA project and responsible research and development. INCOBRA works to focus, increase and enhance R&I cooperation activities between Brazil and European Union R&I actors, so that both regions get the best value out of the mutual cooperation. Speakers addressed topics such as lines of financing and the social implication of responsible research, and shared one example of cooperation in the robotics field.
Maria Do Ceo, member of the IASP International Board, also spoke at a session focusing on collaboration opportunities with Portuguese STPs in session moderated by fellow Board member Felipe Romera (PTA).
IASP forms part of Transfiere's organising committee, alongside Technology Park Andalusia (PTA) and local authorities. To find out more about Transfiere, visit http://transfiere.malaga.eu/en/.