Title:
James Chaffer appointed new CEO of UKSPA
First image: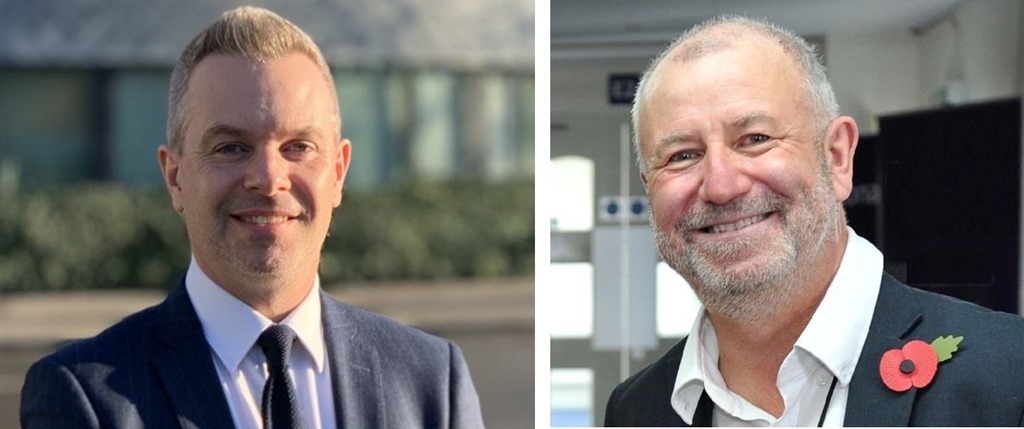 Text:
Please join IASP in congratulating James Chaffer on his appointment as Chief Executive of the United Kingdom Science Park Association (UKSPA)! He will be taking over from outgoing executive director Jim Duvall, who is retiring after fourteen years at the Association.
With his new role starting in on 4 January 2022, James is currently Operations Director at the University of Nottingham Innovation Park (UNIP), where he manages 100,000 square feet of dedicated space for growing technology companies, having previously worked for 24 years in the digital sector, primarily providing bespoke management software solutions to science parks. James also served previously as a Board member of UKSPA from 2011-2017.
Talking about his new role James said: "The last two years have demonstrated the national importance of rapid scientific and technological innovation, along with the underlying ecosystems that nurture these activities. I am delighted to be joining UKSPA at a time of enormous opportunity to increase both the reach and impact of the Association and its members.
"UKSPA currently has the highest membership level in its history, which will provide tremendous opportunities to advance the twin goals of delivering enhanced member services and further raising the profile of the sector, highlighting the importance of innovation locations to current and future economic policies."
UKSPA Chair Professor Patrick Bonnett commented: "On behalf of UKSPA I'm delighted to welcome James as our new Chief Executive. He brings a wealth of expertise and experience which will be of enormous value to the Association. Growing innovating businesses is key to a strong, sustainable and competitive UK economy. Spread across all four nations, our members make an enormous contribution to the economic prosperity of the UK, addressing societal challenges and our standing as a global innovation superpower."
Professor Bonnett also recognised the contribution of the retiring Executive Director, Jim Duvall, saying "we are all tremendously grateful for everything Jim has done for UKSPA not only in his current role as Executive Director but during his 14 years with UKSPA. Jim has not only been a bedrock during the uncertain times of the Covid pandemic but has been instrumental in driving the growth in membership over recent years. He has also been instrumental in bringing forward new initiatives to increase diversity and inclusivity in the organisation as well as developing a stronger research and policy agenda. We wish him all the best for a happy and well-deserved retirement."