Title:
Lakeside launches new educational lab
First image: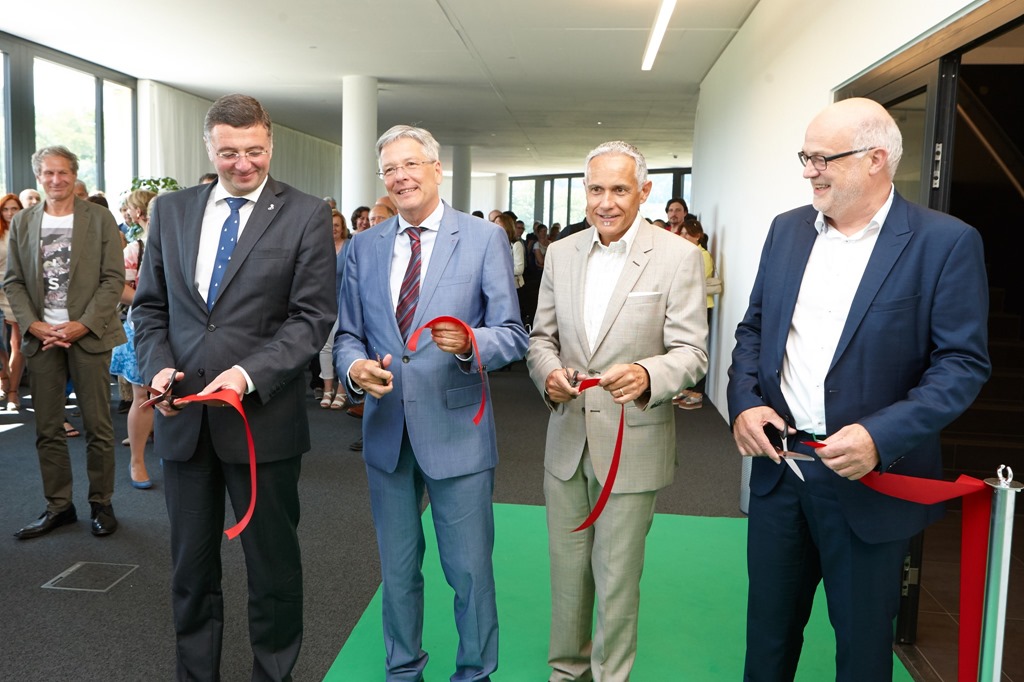 Text:
Lakeside Science and Technology Park (LSTP), an IASP member from Austria, recently opened the doors to its new »Educational Lab«.
The »Educational Lab« is a centre for new forms of training and education in STEM fields, entrepreneurship and culture. Imbedded in LSTPs ecosystem laboratories and experimental areas invite curious people of all ages (0-100) to cooperatively discover, experiment, learn, teach, train and innovate: modernizing education to empower the next innovative generation.
The centre was inaugurated by Austria's federal minister for infrastructure, innovation and technology Joerg Leichtfried, Carinthia's governor Peter Kaiser and vice mayor of Klagenfurt Juergen Pfeiler, who emphasised the importance of the project in order to foster passion for science & technology, entrepreneurship and culture in the next innovative generation.
The »Educational Lab« tackles the regional shortage of facilities, equipment and the right training for teaching staff of schools and education institutions. It aims to foster talent, creating synergy between enterprises and young people via internships, projects and junior positions, facilitating employment for students. It is also beneficial for enterprises opening up their cooperation and innovation cycle for young and well-trained people at the forefront of research and education.
To find out more about Lakeside and the »Educational Lab« see www.educational-lab.at.