Title:
New member from China joins IASP
First image: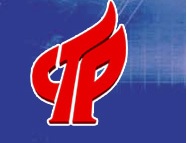 Text:
IASP is delighted to announce the new full membership of Weifang High-Tech Industrial Development Zone, from China.
The park was launched in 1991, and consists of 200 resident companies. It covers a total surface area of 110,000,000 square metres and its main sectors are biotechnology, ICT and communications, other audiovisual science & technology and other energy science & technology.
The park's mission is to promote high-tech industrial park layout, chain growth, and cluster development. It aims to accelerate the development of research and design incubators through the support of small and medium sized enterprises. Additionally, the Weifang strives to create a green, low-carbon, modern science and technology park.
For more information please visit their website: www.wfgx.gov.cn.