Title:
New member from Spain joins IASP
First image: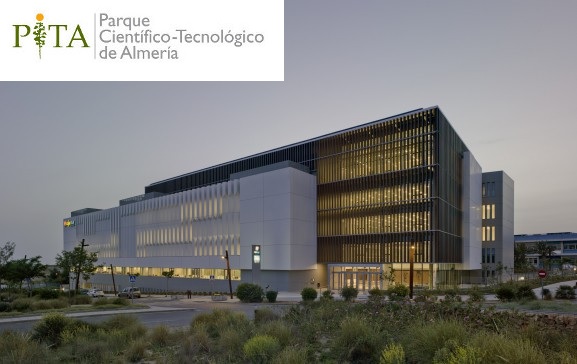 Text:
IASP is pleased to welcome the Science and Technology Park of Almeria (PITA), from Spain, as a new Full member.
Since its foundation in 2001, the Science and Technology Park of Almeria has sought to promote advanced management values, and to improve economic diversification. Its goals include reaching environmental excellence in production sectors and fostering integration between companies and science, with a particular emphasis on agriculture – the principle motor of Almeria's economy.
PITA's ecosystem and links to international networks help companies develop their projects not only on a national level but also internationally, and close collaboration with University of Almeria facilitates innovation projects and R&D. The park's 80 resident companies employ nearly 2000 people, with infrastructure designed to meet their needs for both business and relaxation including labs and coworking spaces, a softlanding service, and tech transfer support.
PITA also offers a prospecting service for international companies looking to move to Almeria, offering scheduled meetings with potential customers, suppliers and partners. PITA offers assistance in connecting with local partners, giving access to corporate networks and support in establishing links with research centres, the university and other bodies to help foreign companies locate to the region.
To find out more about PITA, please visit http://pitalmeria.es/.