Title:
Science parks at the Female Science and Technology Innovation Leaders Forum
First image: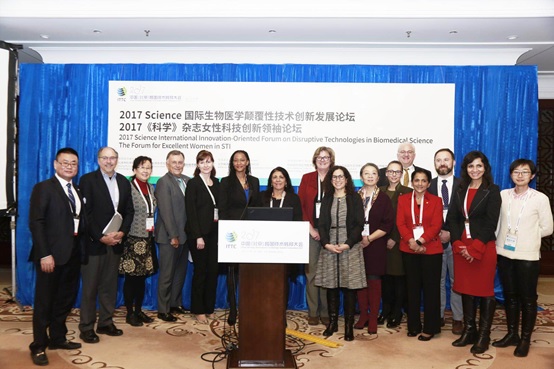 Text:
The Female Science and Technology Innovation Leaders Forum took place in Beijing recently, including a speech from Zhang Xiuying (Zhongguancun Haidian Science Park), a member of Women in IASP.
Co-sponsored by Science Magazine and the International Technology Transfer Network (ITTN), the forum discussed challenges faced by women in the field of science and technology, emphasising the importance of equal opportunities, inclusive development and making sure women's voices are heard. The forum attracted attendees and specially invited observers from China, the United States, Sweden, Israel, Russia, Serbia and Australia.
Speakers addressed topics including equal pay, flexible working, bias in scientific publishing, different leadership styles, as well as approaches to entrepreneurship.
Zhang Xiuying shared the perspective from the science park industry, presenting the international development of Zhongguancun and her own experiences as an internationally recognised female leader.