Title:
STPs connecting the global innovation ecosystem
First image: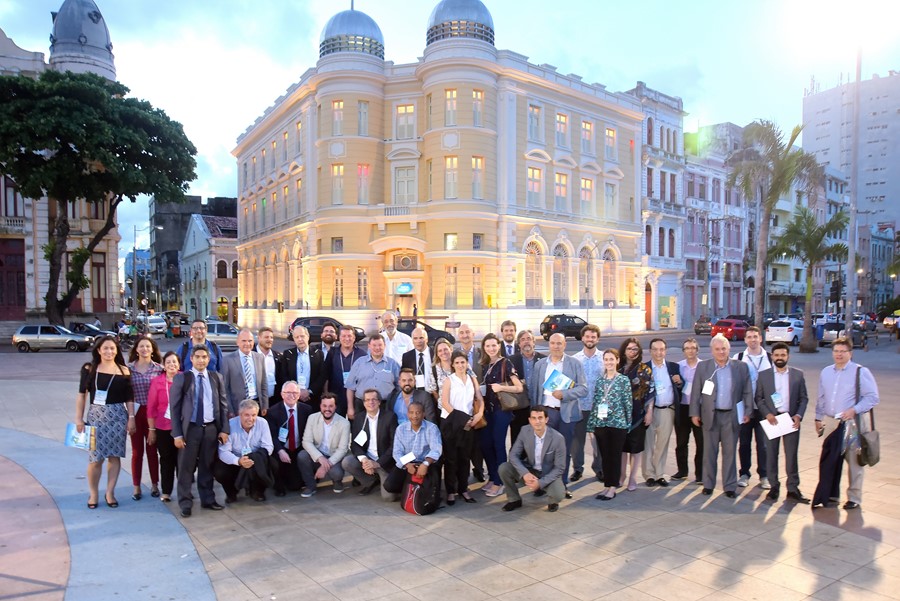 Text:
Members of the IASP Latin America Division recently met in Recife, Brazil, at a workshop hosted by member Porto Digital.
Under the theme "Science parks: local connectors of global innovation ecosystems," the event brought together over 50 delegates from Latin America, Europe and the USA, and included an exploration of local startup culture as well as case studies of STPs from across the region. Outgoing IASP Latin American President and CEO of Porto Digital Francisco Saboya opened the workshop, followed by a few words from IASP President Josep Piqué.
Speakers discussed the overall situation of the science park industry in Latin America and ways to help it grow and mature. The meeting approved the decision to undertake an analysis of the STP industry in Latin America to provide broad picture, which will involve collecting statistical data and producing a specific report for STPs in the region. This report will be used by IASP and individual members in the future to improve our communication activities and to establish high-level contacts with supranational organisations relevant to the region such as Mercosur, IDB, and others.
The workshop also heard from the mayor of Recife Geraldo Julio, and IASP Vice President Paul Krutko, who shared the different local perspectives from Brazil and the USA.
Members of the IASP Latin American Division also elected Fernando Amestoy as the new division President to take over from outgoing President Francisco Saboya. More news about the new Division President coming soon!