Title:
Talent matching at KSTP
First image: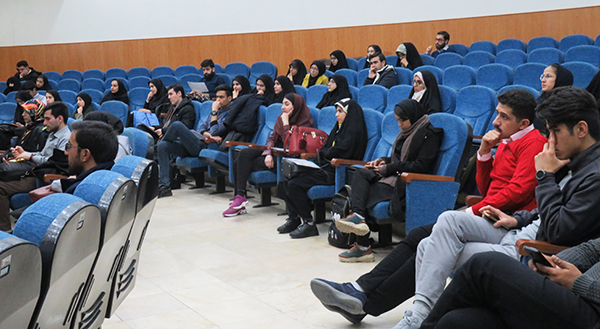 Text:
Khorasan Science and Technology Park (KSTP) has recently launched a new talent matching programme, named Balandegi, connecting top companies with top students, in the form of a recruitment platform supported by psychological tests.
Companies at the park post their vacancies, while job seekers, recent graduates and students seeking internships complete tests developed by psychologists to identify ideal matches.
The idea behind this system is to assist knowledge-based companies, especially SMEs which lack brand recognition in the market, to attract high-quality applicants to join their team. Pre-employment personality tests filter potential candidates to streamline the process, helping employers to quickly identify high-performing people from a large pool of candidates.
More than just a simple database of candidates, it allows companies to describe their needs in detail, and design a strategy to attract the right talent with access to a pool of young top-ranked job seekers. The programme is supported by Ferdowsi University, which developed a website and defined the systematic process by which candidates can easily submit their CV, as well as a team of consultants who analyse results and advise companies on which candidates will best fit the job and their corporate culture.
KSTP hopes that the recruitment platform will help high performers to find the role that best suits them, and provide an environment for showcasing their talent. Talent retention has been a challenge in the region, and the Balandegi programme ultimately aims to prevent brain drain and keep home-grown talent in the local innovation ecosystem, as well as tempting those who are working abroad to return.
The programme has recently reached out to previous graduates of the university to ask them to spread the word about Balandegi and how it can help. So far, more than two hundred alumni and students have enrolled on the website and several familiarisation workshops have been held.
One of the students signed up to the platform commented: "Balandegi is a wise helper for everyone who wants to discover a best fit for themselves in a confusing maze with many possibilities. This is a great tool for more profound recognition of ourselves and our abilities which may have been forgotten. As far as I'm concerned, it's the first step that we should start climbing in our career ladder."
To find out more about KSTP, visit https://www.kstp.ir/en.