Title:
TusPark opens overseas science park in Cambridge
First image: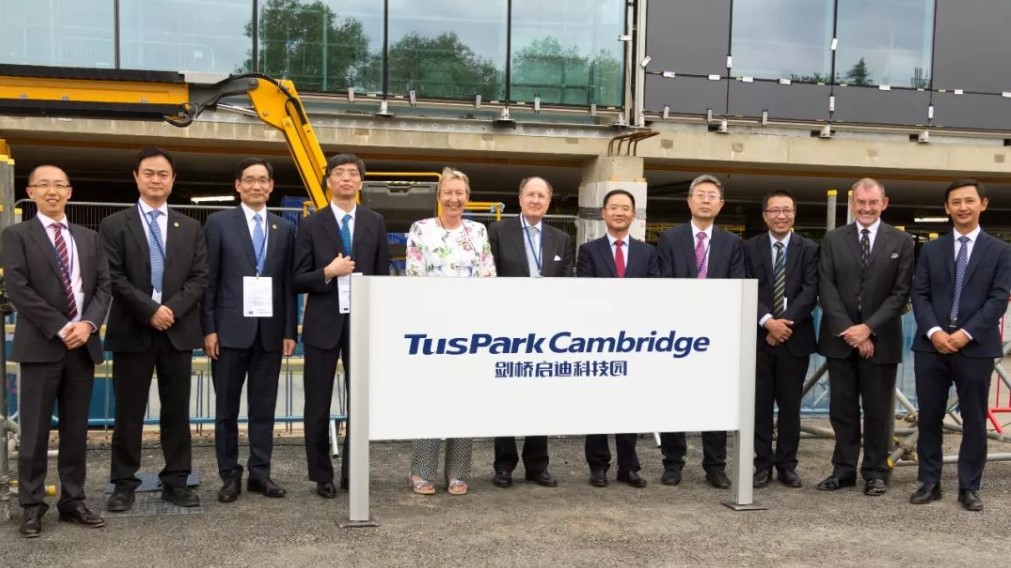 Text:
IASP member TusPark, China, has recently opened a new overseas branch in Cambridge, UK.
With investment from TusHoldings, TusPark's management company, the new TusPark Cambridge opened its doors at an ceremony on July 19th attended by UK and Chinese diplomats and government and university representatives.
TusPark Cambridge is the first overseas science park that TusHoldings has financed, consisting of 4 buildings and over 34,000 square meters office and laboratory space. It also includes a Bio-Innovation Centre, which will incubate and cultivate a large number of biotechnology startups and scaleups, promote the development of biotech, and create opportunities for international cooperation. The Bio-Innovation Centre will play a key role in TusHoldings' global technology innovation network, promoting the biotech and medtech industries as well as the advanced science and technology innovation system of Cambridge and the UK.
Mr. Wang Jiwu, Chairman of TusHoldings, travelled to the UK for the opening ceremony, where he commented that the collaboration between TusHoldings, Trinity College, and Cambridge Science Park represented an important milestone in the development of TusHoldings' global innovation network. The three will work closely together in the fields of life sciences, digital technology, energy storage and environmental protection, providing innovative solutions to major global challenges.
TusHoldings will promote collaboration between the two parties in science and technology innovation resources and ecosystem. In the next 3-5 years, the science park collaboration is projected to bring together global entrepreneurial talents, facilitate the commercialisation of science and technology breakthroughs, and aid the globalisation of local companies.