Title:
Urban innovation at Nanjing Tech Week
First image: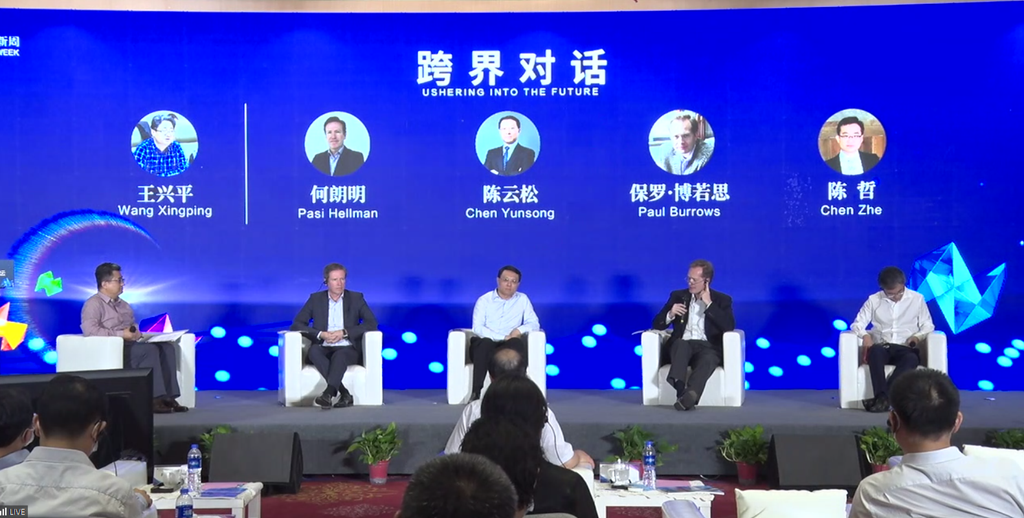 Text:
The Chinese city of Nanjing celebrated the virtual 2020 Nanjing Tech Week from 22-26 June, organised by Nanjing Municipal People's Government along with IASP member TusPark (Jiangsu).
Under the theme of "Innovation makes cities greater: Understanding city innovation", Nanjing Tech Week focused on smart cities and connecting domestic and overseas talent. The blended virtual and in-person event included open sharing, integrated connections and interactive participation.
Mayors and representatives from more than 20 innovative cities around the world and "One Belt One Road" cities, diplomatic envoys, scholars and entrepreneurs participated in the T20 Talks, exploring ways to innovate in urban government to tackle new challenges.
As part of the 2020 Nanjing Tech Week, TusPark (Jiangsu) hosted the T20 Dutch Green & Intelligent Agricultural Enterprises Roadshow at the Jiangsu Nanjing National Agricultural High-Tech Industry Demonstration Zone. As one of the organizers, TusPark (Jiangsu) invited Chinese and Dutch guests to discuss green and intelligent agriculture and international cooperation.
IASP supported the event with a video speech from Luis Sanz, President of the IASP Advisory Council, delivered as part of the "Cloud Summit" section on June 22, sharing his insights on the role of international organizations in promoting multilateral cooperation and urban governance, with a look at how STPs around the world need to adapt to the post COVID-19 world.
For more information about Nanjing Tech Week, have a look at the event homepage https://nanjingtechweek.com/.