Title:
Venture capital in the innovation ecosystem
First image: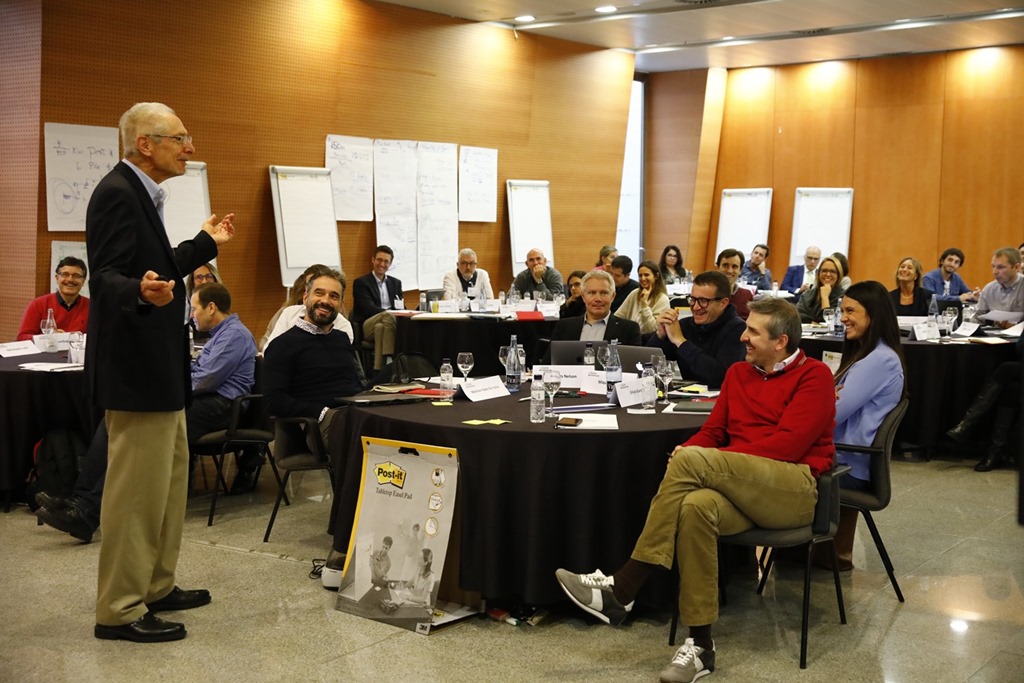 Text:
Science parks and Areas of Innovation are increasingly involved in identifying new funding mechanisms for their companies, one of these being to bring entrepreneurs together with venture capital. Open innovation platforms allow venture capitalists to invest in startups, disrupting traditional value chains and markets as new technology-based businesses rapidly scale.
IASP member La Salle Technova Barcelona (Spain), led by Past President Josep Piqué, recently brought this into play in a 3 day Venture Capital & Corporate Investor Executive programme with speakers and attendees exploring the best venture investing methodologies and practices, and how they can help startups to grow.
Directed and taught by US Prof. Jerome Engel, a world-renowned expert in venture capital and innovation education, founding executive director of the Lester Center for Entrepreneurship, and the faculty director of the Berkeley Venture Capital Executive Program, the course covered topics such as setting a global VC strategy, the right investing structures, as well as analysis of the relationship between VC and entrepreneur and financing different development stages, from startup to scaleup.
"As managers of innovation ecosystems around the world, science parks and other areas of innovation are ideally placed as platforms to connect all the different key players, from students and entrepreneurs to corporates, helping to accelerate innovation as new partnerships and awareness about the importance of relationships are born. The course here at La Salle Technova is a perfect example of this," said IASP COO Ebba Lund who was one of the attendees.
Corporate and independent venture capitalists as well as angel investors also shared their expertise in panel discussions of technology and investing trends, and how they invest seeking strategic and financial return.
For more about La Salle Technova, visit www.technovabarcelona.org.