IndX2020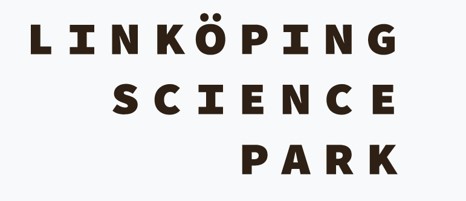 Keywords: networking, startups
Main users: Resident companies or institutions
Describe your solution in 50 words or less
An open innovation process connecting startups and international companies: startups get to develop their solution with expertise from established large industrial multinational companies, and a direct link to potential large customers.
Jointly developed by the region's four largest industrial companies (Saab, Siemens, Väderstad & Toyota) and Linköping Science Park, IndX connects startups with large international companies to jointly develop solutions in an open innovation process. Startups get a unique opportunity to access expertise and resources, and gain entry into large international companies to sell their technology. It also allows large companies to test new disruptive technology. There can be significant challenges for a large company to develop disruptive ideas, when internal innovation processes end up in just developing existing technology. Many startups face a significant challenge in testing their solutions in actual cases. As an unknown startup, how do you get into a large company and get the opportunity to sell, test, and develop your solution? IndX gives the STP a tool for open innovation processes and helps to position us as an attractive facilitator.
What is innovative about it
The focus is primarily on establishing collaborations with high trust and a common will to create and develop together. Transparency and collaboration between large companies, startups, and the innovation ecosystem are essential success factors. An example of that is how the ideas are selected: startups pitch their solution to the big companies. From the large companies, innovation managers and senior management participate, as well as developers, technical staff, and everyone who works with innovation. Anyone representing the large companies can choose a startup they would like to continue working with to develop a joint solution, which are then pitched to an expert jury who select a number of solutions that receive funding to develop a proof of concept.


What impact has your solution had
Out of 73 applications to IndX 2020, 10 ideas were selected, resulting in five financed proof of concept studies. The four industrial corporates continue to work together, and two of the large companies are looking at the possibility of jointly developing startup solutions. The IndX process has enabled joint development between large industrial companies, as well as formal and informal contacts between large companies, startups and the innovation ecosystem. Some international startups participated in 2020 and the international focus will increase in 2021.


Who are the main users
As IndX is a process for open innovation, many people use it. The method includes companies linked to the science park, both startups, and industrial companies. As part of creating attractiveness for the region, the process also includes startups from all over Sweden and internationally.



IndX has been developed jointly by the region's four largest industrial companies (Saab, Siemens, Väderstad & Toyota) and Linköping Science Park. The implementation of the process is facilitated by Linköping Science Park, and financed by the four participating large companies.
For more solutions from IASP member Linköping Science Park click here