Title:
Innovation Ecosystems and the Circular Economy
Billede: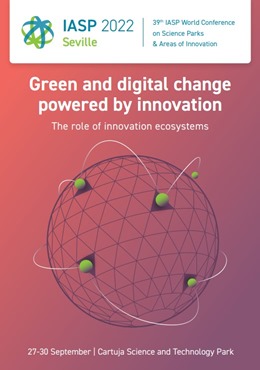 Document type:
Conference Paper
Authors

FullNameWithTitle2:

Bilal Topcu


Publication date

September 2022
Description:
The circular economy is a systems solution framework that tackles global challenges like climate change, biodiversity loss, waste and pollution. The circular economy is based on three principles which are
; • elimination of waste and pollution, • circulation of products and materials at their highest value • and the regeneration of the nature.
At Teknopark İstanbul, we encourage all of our companies under our roof to interact and work closely to be a part of the circular economy and sustainability in order to contribute to humanity's zero-waste target both regionally and globally.
Teknopark İstanbul has taken the following steps in order to achieve a zero-waste circular economy considering academia, innovation areas and society as a whole which made our technology development area a first in Istanbul/Türkiye.
Teknopark Istanbul has become the first technopark to receive a zero certificate