Parque Científico y Tecnológico UTPL
Background information
The Universidad Técnica Particular de Loja (UTPL) is consolidated as a science and technology park, an initiative that enhances the skills of students and teachers so that, through their knowledge, research and innovations, they can develop projects that contribute to the solution of real problems in our environment. It supports new research, bringing innovative ideas to the market and creating relationships between industry and the university.
Infrastructure includes prototyping laboratories, where researchers can develop and commercialise their products in the fields of antennas and telecommunications, sustainable architecture, virtual reality, artificial intelligence, e-learning, software, robotics, electronics and energy. The Fablab focuses on the design and digital manufacturing of small and medium scale products, with a focus on arts and architecture. The Fablab is creating a new work methodology for architectural, urban, heritage, construction and artistic design, which involves the new models of computer-aided design through the use of Digital Technology Modelling and Simulation. Other key facilities include the Media Lab, a citizen production space for multidisciplinary projects based on digital culture, and the AI Lab focusing on innovation that expands the boundaries of artificial intelligence.
Improving quality of life in the local community and across Ecuador is a key guiding principle, with observatories dedicated to promoting informed decision-making, the generation of social innovations and the intelligent and sustainable land management.
Logo: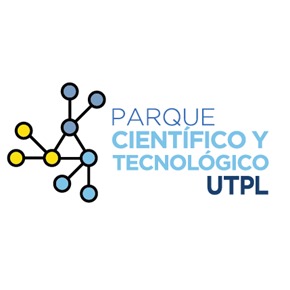 Name

Parque Científico y Tecnológico UTPL

Main technology sectors

Name:

Chemistry and Chemicals