Parque Científico y Tecnológico de Extremadura
Background information
The Foundation FUNDECYT Scientific and Technological Park of Extremadura is a non profit organisation based in Extremadura (Spain) with the aim of contributing to the social and economic development of science and technology in the region, supporting and promoting scientific and technological development and a better use of research and innovation outcomes.
Their mission is to create the space and services needed to facilitate exchange of know-how, science and technology for the socio-economic development of Extremadura, with a vision focused on the consolidation of our service offering to support innovation, entrepreneurship and cooperation for the promotion of smart, sustainable and inclusive growth of the region.
Conceived as unique spaces for hosting companies and innovative entities, park facilities are equipped with infrastructure and technological equipment to support technology-based business activity, contributing to regional development through innovation in industry and services. Based on two sites, in Badajoz and Cacares, the park offers business incubation, a high capacity communication network with a core of 1 Gigabyte per second, a Housing Room (Data Centre fully equipped) where companies can also install their own servers, an electric network protected with an UPS (uninterruptible power supply) as well as meeting rooms, a conference venue and leisure facilities. It is also home to an energy research centre focused on the wide range of renewable energies, including biomass, biodiesel, photovoltaic solar, wind energy, software, ICTs and support systems to these types of energy.
Logo: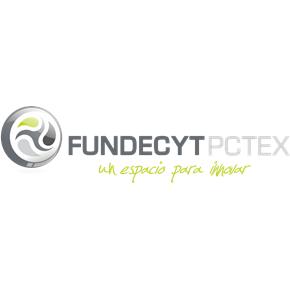 Name

Parque Científico y Tecnológico de Extremadura