Louvain-la-Neuve Science Park (UCL)
Background information
Founded in 1971, Louvain-la-Neuve Science Park is co-managed by UCLouvain University, and the regional economic and environmental management organisation Intercommunale in BW.
Serving the vital companies who invest in research and innovation in their progress towards progress, Louvain-la-Neuve Science Park offers international and long-term growth opportunities and first-class infrastructure.
The Science Park is located about 1km from the city of Louvain and its university. Its presence very close to this dynamic urban centre has many advantages including proximity to schools, a nursery, museums, a conference centre, a theatre, cinemas, sports complex, golf, lake, Lauzelle wood, shopping centre and restaurants, all in an exclusive pedestrian city centre. The park has been directly attached to UCLouvain since its establishment in Louvain-la-Neuve in 1971, meaning that any company that joins has direct access to the expertise developed at the university, its infrastructures, its research units and its Louvain Innovation Network ecosystem.
30 km from Brussels, the 231 hectares of the Park are divided into four areas named after Einstein, Fleming, Athena and Monnet. Between them they currently host almost 300 companies from startups to multinationals, employing approximately 6,500 people in sectors including as life sciences, engineering, fine chemicals, information and communication technologies and green technologies.
From startups to multinationals, the Louvain-la-Neuve Science Park offers existing infrastructure, land or surfaces to rent to innovative companies as well as personalised solutions adapted to their project, including rental of offices and laboratories from 15 to 1,500 square meters in incubators and business centres, the purchase of existing buildings, or construction of their own buildings on a leasehold land plot.
Logo: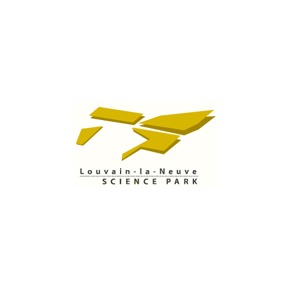 Name

Louvain-la-Neuve Science Park (UCL)

Location

Ottignies, Belgium

Main technology sectors

Name:

Chemistry and Chemicals

Name:

Computer Science and Hardwares

Name:

Health & Pharmaceuticals

Name:

ICT & Communications

Member category

General Contact