Heading:
Peers around the world: passion, speed, and other secrets of TusPark's success
Publication date - real:
31-08-2023
User info - details - for blog detail layout:
First image: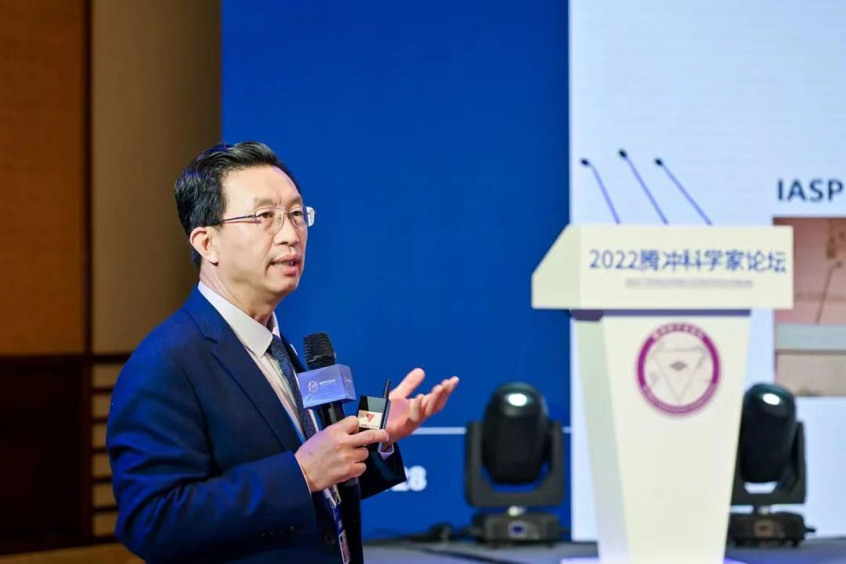 Long text:
In our continuing "Peers Around the World" series, where we speak with global leaders in innovation spaces, we had the privilege to chat with Herbert (Hongbo) Chen. As Senior COO of Tsinghua University Science Park – TusPark, China, and President of the International Association of Science Parks and Areas of Innovation – IASP, Chen offers insights into TusPark's international expansion, the development of a vibrant innovation culture in China, and the evolving landscape of science park management.

TusPark is a famous name in our industry, with hundreds of branches around China and in many other countries worldwide. Can you share the secret behind your success?
TusPark's success can be attributed to its focus on fulfilling the strong demand from the country, universities, and high-tech startups for high-quality local innovation ecosystems in the development process, promoting the growth of startups and talents, as well as the transformation of scientific and technological achievements. Our leadership, primarily from Tsinghua University, has played a pivotal role in shaping the administrative structure, operation, and orientation of TusPark. Stability is key—more than half of our management team hails from Tsinghua University, and in the park's 30-year history we've had very few Chairmen, thus securing a good continuity in our strategy. We are very action-oriented, having actions be louder than words, moving forward rapidly. For instance, we've constructed nearly 500,000 square meters of park buildings in just five years.

What impact has TusPark had in fostering a culture of innovation and entrepreneurship in Beijing and across China?
TusPark has been instrumental in defining the core functions of university science and technology parks in China. We serve as a base for technology transformation, enterprise incubation, and talent development. In the past two decades, our Beijing branch alone has incubated over 1,000 high-tech enterprises, including 40 that are publicly listed and seven unicorns, positively affecting the surrounding commercial, transportation, and living environments.
You joined TusHoldings, the TusPark management company, in 2001, and you've been an active IASP member for almost as long. How has the landscape of STPs and AOIs changed over the past 20 years?
The boundaries of STPs and AOIs have started to blur. Nowadays we observe that STPs not only pay attention to their resident companies, but also to companies within their larger ecosystem. Services have also changed, extending beyond simple shared office space and equipment, encompassing a myriad of resources, including government, industry, academia, and even media. Investment and financing services have also become a major component. A significant change is the trend toward specialization and networking, allowing STPs and AOIs to focus on niche technologies and evolve into interconnected innovation communities.
How did you end up in the science park industry? Was it by chance or design?
I made the conscious decision to enter this industry at the age of 40. My colleague at the university, Mr. Mei Meng, the founding chairman of TusPark, presented an exciting vision for a world-class university science park at Tsinghua University to promote scientific and technical achievement. Inspired by his passion and vision, I chose to join TusPark's management team and contribute to its planning, construction, and management. It's a decision I'm grateful for every day.
Within IASP, well-established parks like TusPark share valuable insights with newer projects. Can you recall any instances where TusPark learned from younger parks?

Being part of IASP has been enriching, and participating in IASP events, such as the annual World Conference, has given me the opportunity to meet industry peers and visit young STPs/AOIs, and learn from them. For example, how Thailand's True Digital Park's advanced infrastructure design concept supports collaboration and communication and how the INNOPOLIS in South Korea prioritizes international cooperation by hosting training sessions and engaging in exchanges.
In France, the Han Gar a Paname impressed us with the efficiency of a very reduced staff, yet showing great service capacity, and the Milano Innovation District's transformation of a World Expo site into a broader innovation area is remarkable.
Has the role of science park managers changed over time, or are there core requirements that have remained constant?
The role has certainly evolved. Earlier, the focus was primarily on internal enterprises, but now we also look beyond the park boundaries. The focus has also shifted from general management methods to more specialized approaches tailored for technology parks and areas of innovation,
allowing for specialized management and operation methods. We've stopped concentrating solely on the operation and management of the science and technology parks and areas of innovation, to pay more attention to the exploration, practice, and experiences of other parks and areas, both at home and abroad, from which we can learn.
On the other hand, I also think there are roles that have remained unchanged. For example, considering the needs of enterprises as the starting point for their work and using innovative ideas in operational modes, service content, and channels of the STPs/AOIs.
We're excited that you'll be joining us for the upcoming IASP Luxembourg Conference. What are you looking forward to the most?
I am truly honored and excited to participate in the IASP World Conference. In a world that's rapidly evolving, I'm eager to engage with colleagues during plenary and parallel sessions. I'm particularly interested in hearing about new ideas, methods, and achievements that are shaping the roles and operational modes of STPs/AOIs.
I'm also excited to reconnect with old friends I haven't seen for some time, share our collective experiences in navigating various challenges, and enjoy a long-awaited reunion. Additionally, I look forward to meeting new members from around the globe, forging new friendships, and enhancing mutual communication for future win-win collaborations
There are no comments