Title:
A keynote speaker with her eyes on the future for IASP Luxembourg
First image: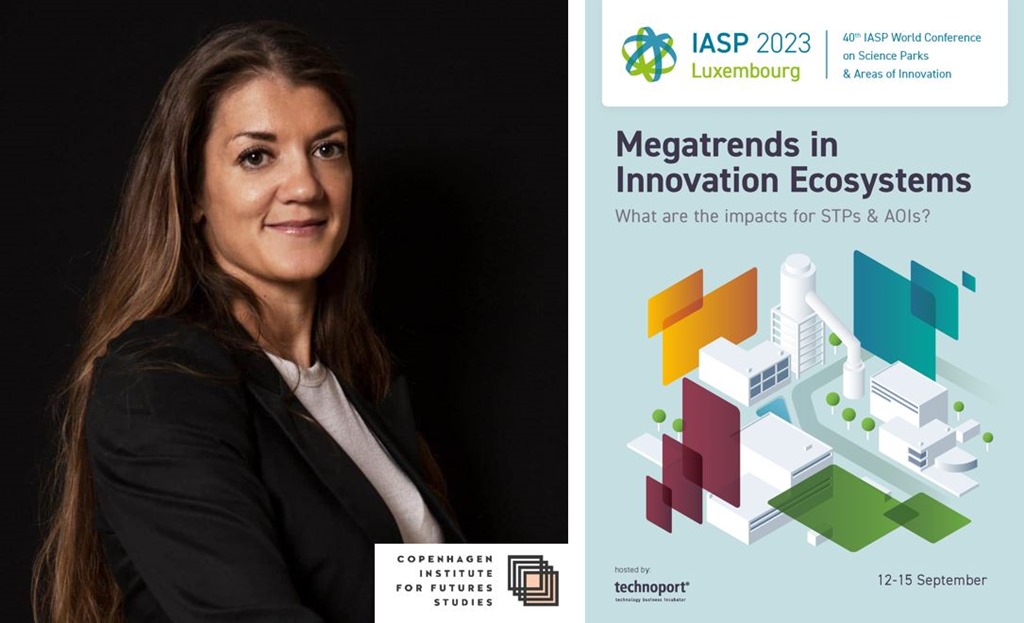 Text:
To open a conference focused on megatrends, who better to set the scene than a keynote speaker from the Copenhagen Institute for Futures Studies (CIFS), an organisation in the vanguard of research in the field!
We are therefore very proud to announce that our keynote speaker at IASP Luxembourg will be Daria Krivonos, CEO of CIFS and committed futurist.
With a background in economics and broad knowledge of both megatrends and societal development patterns, Daria Krivonos demonstrates her proficiency in applying research directly to concrete realities and the challenges that companies and organisations face. Previous roles include 3 years as Head of Enterprise Risk Management at the AP Moller-Maersk Group.
The CIFS is an independent non-profit think-tank that publishes in-depth studies into topics with high relevance for our industry, such as the future of global trade and financial services, climate innovation, and emerging risks in infrastructure development. It is a leading voice in the conversation around megatrends, long-term trends that influence societies globally. Identifying the megatrends that will influence the future of science parks and areas of innovation is key to being prepared for their effects, and Daria will have plenty of insights to help all of us be as adaptable as possible for whatever the future will bring.
Other speakers at IASP Luxembourg will be selected from the Call for Contributions, which is open until February 10th. Find out more about the proposed sessions and the topics they will address, and submit a paper for your chance to address our global audience.