Title:
Focus on best practice: Tomorrow Street at Technoport Luxembourg
First image: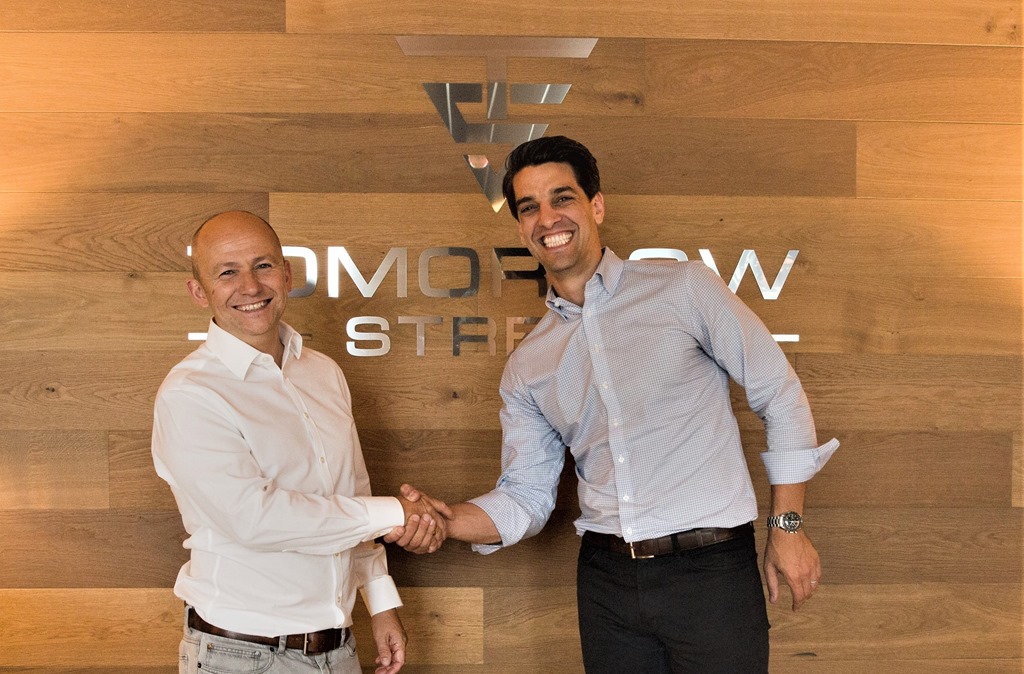 Text:
This monthly series will focus on best practice in our network, with a look at the bright ideas from science parks and areas of innovation which were shortlisted in the 2019 Inspiring Solutions programme. The first to feature is Tomorrow Street, acceleration programme for scale-up startups that leverages growth through Vodafone's strategic worldwide network, implemented by our colleagues at Technoport Luxembourg.
Tomorrow Street is a joint-venture between Vodafone Procurement Company (VPC) and the technology-oriented business incubator Technoport. It supports the growth of selected companies by connecting them with a global network of clients and partners, and by giving them up-front exposure through strategic global partner Vodafone.
It hosts and supports late-stage startups that have completed Series A funding, generate revenues and have traction on a specific market, with a focus on the most promising companies in the areas of IoT, AI, and Cybersecurity, identified as long-term strategic technologies that can be scaled through Vodafone's network.
An innovative partnership model between a world-renowned incubator, owned by public shareholders, and a global corporate, it aims to fill a market gap in the support of scale-up companies. It scouts companies worldwide and attract them to Luxembourg, with the business model of the Innovation Centre solely based on a success fee on sales performances achieved thanks to the programme (no equity). This consolidated expertise in the startup ecosystem on one side and an international corporation network of partners and resellers on the other side successfully connects startups with corporate clients and partners worldwide.
Strategically positioned in the business hub of Luxembourg City and located on the top floor of Vodafone's global procurement building, it provides a professional and creative work-space and a community hub. Tomorrow Street's placement in Luxembourg provides an ideal gateway for companies to launch innovation across the EU and the globe.
To date, Tomorrow Street has monitored hundreds of companies worldwide and six have been on boarded into the programme and are currently still being accelerated. The impact for the Luxembourgish ecosystem has been the establishment of six new technology companies and related job creation. Proofs-of-concept and first purchase orders have been successfully progressed with these companies. Tomorrow Street has also signed multiple strategic deal flow agreements some of which with major international VC funds. As a positive related outcome, one further company that was monitored by their team entered the Technoport incubator at the end of 2018.
Tomorrow Street is also the organizer of the Arch Summit, a 2-day event in Luxembourg for connecting tech startups with corporate decision-makers, with 5000+ attendees, 80+ corporates and 200+ startups from more than 30 countries worldwide.
To find out more about Tomorrow Street, please visit https://www.tomorrowstreet.co/.