Title:
Focus on capital investment at HKSTP
First image: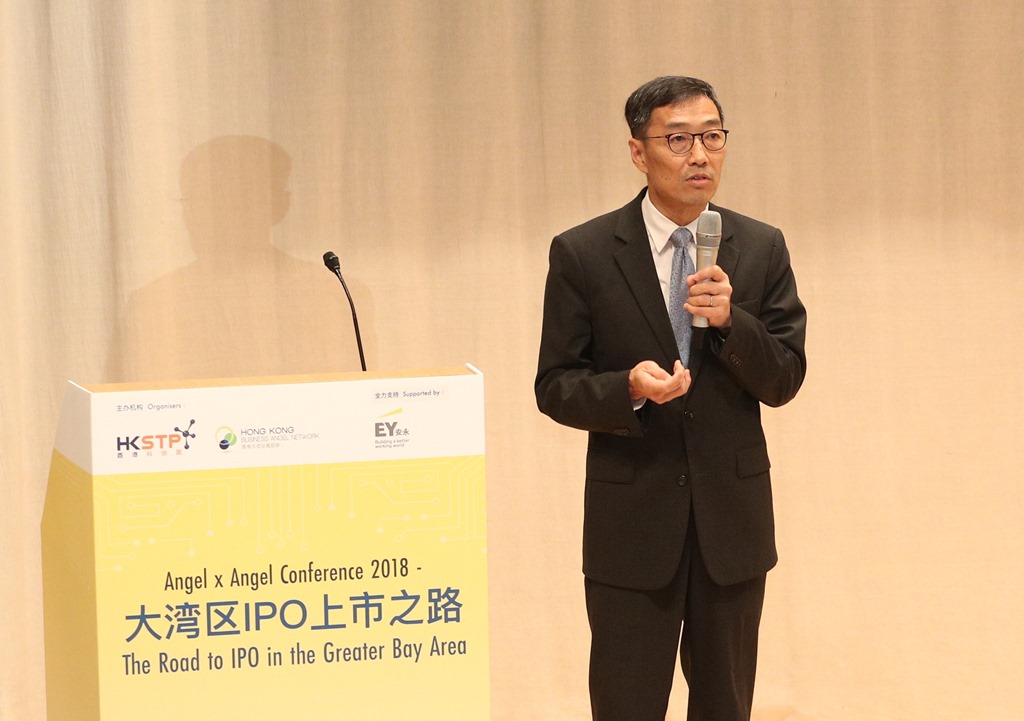 Text:
Around 300 startups, angel investors, venture capitalists, technology companies and representatives of industry organisations from Hong Kong and mainland China gathered on November 21 for the "Angel x Angel Conference 2018", jointly organised by IASP member Hong Kong Science and Technology Parks Corporation (HKSTP) and the Hong Kong Business Angel Network (HKBAN) and supported by Ernst & Young.
The conference themed "The Road to IPO in the Greater Bay Area" provided a platform for investors and startups to learn about capital investment trends and opportunities for cross-border investment from well-regarded angel investor networks, including the China Angel Investor Club and the China Young Angel Investor Leader Association.
The conference highlighted artificial intelligence, biomedical technology, fintech and blockchain, all of which are the focused areas for innovation and technology development in Hong Kong. Twelve start-ups in those technology fields shared how they successfully attracted investment funds. An investor matching session was also held during the conference, offering 50 Greater Bay Area start-ups the opportunities to pitch their business ideas in one-on-one meetings with 20 Hong Kong and Mainland venture capital firms.
Mr Albert Wong, CEO of HKSTP, said the conference was one of a range of channels created by HKSTP to help start-ups raise funds and accelerate the commercialisation of their research results.
"We know that start-ups in different stages of development need the support of investors. Today's conference is remarkable in that it brings together investors and start-ups to empower the ecosystem and foster investment opportunities in the Greater Bay Area which is becoming increasingly attractive to global innovators. Hong Kong should leverage the city's attributes that complement the neighbouring cities, to help the local and Mainland companies venture out, while attracting global companies to Greater Bay Area. I believe investor sentiment will become increasingly positive in the region, driven by our rapid innovation and technology development."