Title:
Health sector convergence in the spotlight at Sahlgrenska Science Park
First image: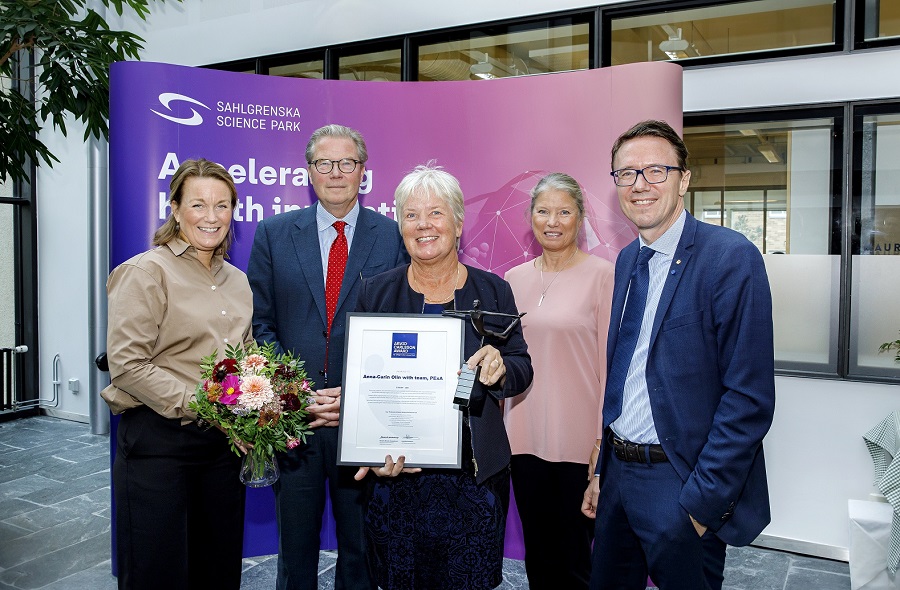 Text:
"Sector Convergence" was the theme of the 15th Park Annual organized by Sahlgrenska Science Park (Sweden) at the beginning of October.
With this year's conference, the park aimed to inspire and accelerate health innovation by offering thought provoking examples, unexpected angles, future trends and ideas. And going virtual made it possible to reach a broader audience and to stimulate international collaborations within Life Science and beyond.
Sector convergence is about inspiring next generation industries by fostering collaboration, sharing ideas and the cross-fertilisation of knowledge. It's especially valuable in breaking down digital health siloes, where life science companies in particular want to find new ways of working that erase the lines between industries and adapt to the digitalised world.
As the ICT and mobility industries get closer to traditional life sciences, life science companies are keen to keep up. Traditional structures and frameworks have been holding life sciences companies back, but the COVID-induced acceleration of digital transformation is starting to change all that. Sahlgrenska's Park Annual focused on ways they can do this, with speakers from corporates and multinationals in the pharma, healthcare and medtech sectors.
Approximately 500 unique visitors from 21 countries tuned in to the live broadcast, with numbers constantly increasing as all the sessions are still available on demand and have created overwhelming demand. As well as the speakers, delegates heard from four disruptive life science startups, all working on digital solutions to current health issues: you can watch their pitches here.
The online event included the announcement of the winner of the Arvid Carlsson Award by Sahlgrenska Science Park, named after the 2000 Nobel Prize for medicine winner Arvid Carlsson, and is awarded to an entrepreneur who drives development forward for human health and wellbeing.
This year it went to Anna-Carin Olin and her team at PExA, for turning academic research into a solution that addresses the rising need for early diagnosis of lung disease through non-invasive measurement of the small airways.
"Anna-Carin Olin and her team show true entrepreneurship in offering both a product for immediate use in today's research, as well as pioneering the implementation of new diagnostic standards enabling future use of novel treatment options," said Marianne Dicander Alexandersson, chairman of Sahlgrenska Science Park and the award jury.
Some of the key themes explored at Park Annual will be developed in an international context at IASP 2020 Virtual in a session on the latest trends in life sciences, moderated by Sahlgrenska CEO Charlotta Gummeson. Find out more and register at https://www.iasp2020virtual.com/.