Title:
Hormozgan Science Park visits IASP
First image: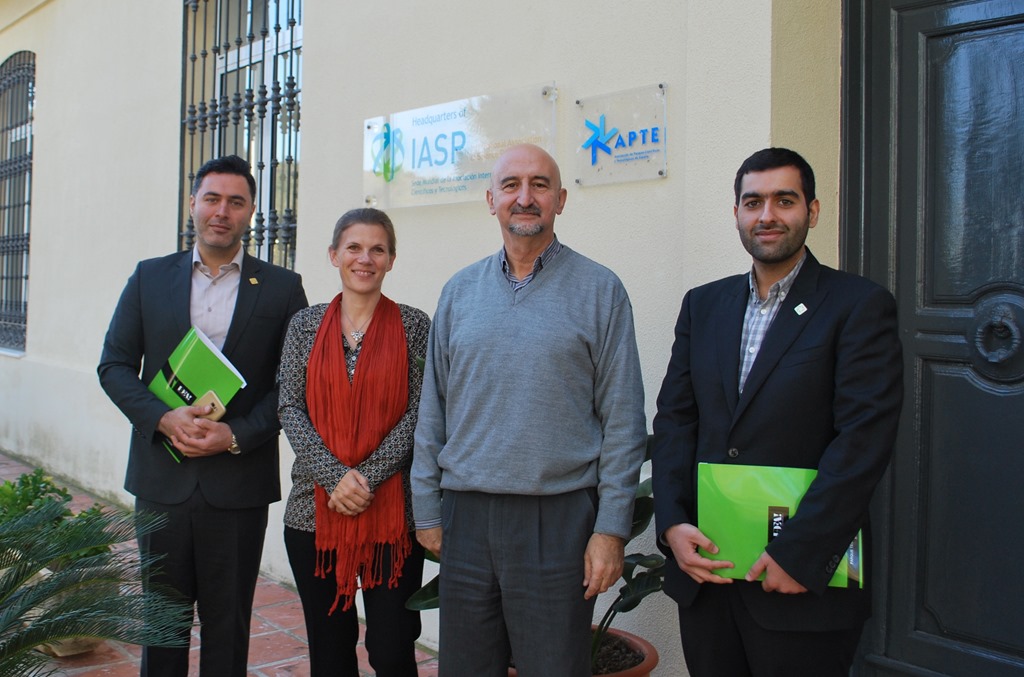 Text:
IASP was pleased to welcome representatives from Hormozgan Science Park (Iran) at our Headquarters during their visit to Malaga, Spain.
Abbas Behruzifar, Director of Planning and Transformation and Navid Naghavi, in charge of market development for tenant companies and professional education, visited IASP Headquarters and met with Director General Luis Sanz and Chief Operations Officer Ebba Lund to discuss their science park project.
Hormozgan Science Park have been IASP members since 2012, and the main emphasis of the park's work is to support their companies to expand internationally.
During their trip they also met with representatives of the Andalusia Technology Park (PTA), and enjoyed a technical visit of the site.