Title:
IASP Blockchain in the spotlight at Convergence
First image: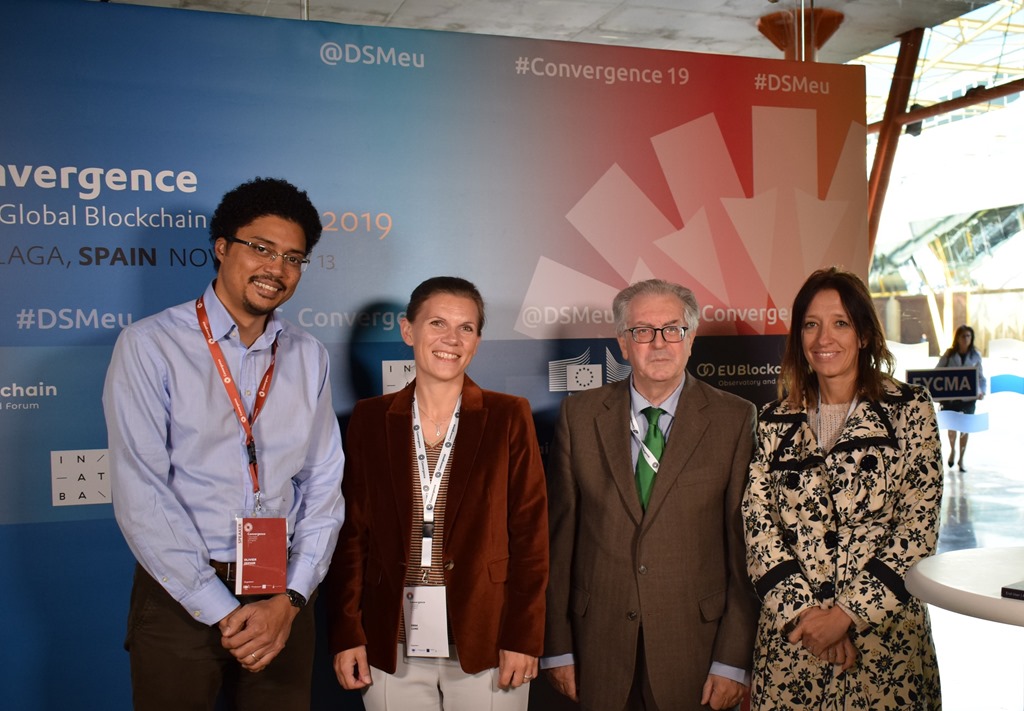 Text:
Members of the IASP Blockchain subnetwork joined speakers from around the world on stage at Convergence, the global blockchain congress, which took place from 11-13 November.
Participants from over 50 countries gathered in Malaga, Spain, for dialogue and discussion with regulators, policy makers, industry influencers and members of the social impact community, exploring the convergence of blockchain with other technologies, with business, with the legal and regulatory landscape, and with society in general and the social good.
Organised by the European Commission, the EU Blockchain Observatory, INATBA and Alastria, in collaboration with the Andalucia Technology Park and IASP, it provided the opportunity for international B2B meetings and to explore the priorities for blockchain, with the aim of catalyzing industry efforts to solve potential hurdles and enable innovation.
At the opening ceremony of Convergence, local and regional authorities, including Andalucian Regional Minister of Economy, Knowledge, Firms & Universities Rogelio Velasco, reflected on the development of blockchain, its capacity for innovation and how it is already being used to manage power, water and agriculture and improve quality of life. EU representatives highlighted the importance of engaging startups and SMEs who are already innovating with blockchain technologies, while companies and the World Economic Forum explored regulation, distributed ledger technology and the decentralized digital economy of the future.
The IASP Blockchain subnetwork session focused on SMEs, strategies to enhance their innovation and support the implementation of blockchain, with coordinator Sonia Palomo moderating. Olivier Zephir (Technoport Luxembourg) shared his insights on how incubated startups and growing companies are using blockchain in the creative industries in Luxembourg, with companies from Cape Verde, Portugal and China sharing their own experiences shaping an appropriate ecosystem that helps SMEs to develop their blockchain solutions, improve their current business models, and create new ways to serve clients and address social needs.
To find out more about the IASP Blockchain and our other sector-specific subnetworks, visit www.iasp.ws/our-members/subnetworks.