Title:
IASP China office hosts roundtable event
First image: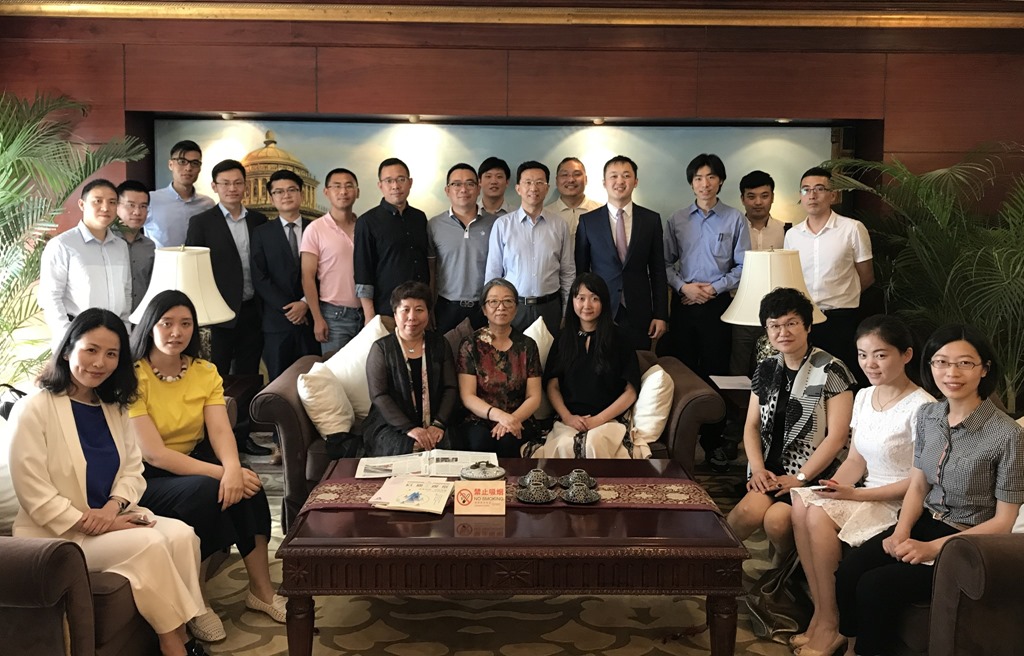 Text:
On May 23, 2017, the IASP China Office successfully hosted an IASP roundtable and dinner in TusPark, Beijing. Leaders and representatives from six IASP Chinese members of Zhongguancun Administrative Committee, Zhongguancun Haidian Science Park, ZPark, Shanghai Caohejing Hi-Tech Park, Tianan Cyber Park Group, Leaguer Science Park of RITS and leading organisations in innovation and entrepreneurship attended the event.
The purpose of this event was to promote IASP, enhance the communication and interaction between IASP China Office, IASP Chinese members and related organisation in the industries, and help IASP members to connect with more innovation resources.
The event was organised in two parts – IASP roundtable and a dinner party. Herbert Chen, Director of IASP China Office, delivered the opening address, introducing the history, mission and resource advantages in innovation and entrepreneurship of IASP. He also explained the role that IASP China Office plays in facilitating the internationalisation of Chinese science parks and areas of innovation and the support and services that it provides for IASP members.
Afterward, Sophia Shang, Vice Director of IASP China Office, presented the IASP Flash Survey results, highlighting the global trends of global science parks and areas of innovation which come from the replies of almost 100 IASP member organisations around the world.
After introductions of the represented organisations by the guests themselves, special guests from government, parks, technology venture capitals and start-up companies shared the latest trends in innovation and entrepreneurship from their standpoints. Zhang Xiuying, Senior Advisor of IASP China Office, shared some of the take-aways from the IASP North American Division meeting in Ann Arbor SPARK, USA, particularly the development of Ann Arbor SPARK and its advanced approaches in boosting the innovative development of the regional economy.
Director Herbert Chen thanked the guests and speakers who had come a long way to attend the event, and hoped that the participants would stay in contact and seek cooperation and development together. The event concluded with a dinner party where delegates continued discussions and networking.