Title:
IASP continues collaboration with JRC
First image: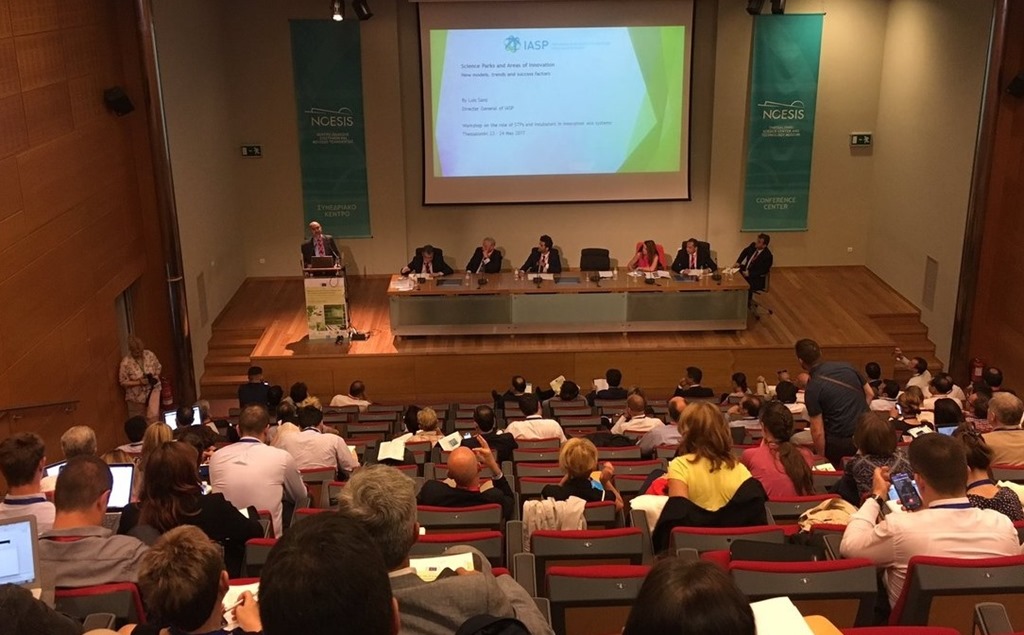 Text:
IASP recently co organised an event with the European Commission Joint Research Council, promoting innovation mechanisms in/and STPs in Eastern Europe and the Balkan region.

Over a hundred delegates joined the workshop hosted by IASP member Thessaloniki Technology Park, Greece, focusing on the exchange of good practices for the development and management of STPs and incubators in the Danube and Adriatic-Ionian Macro Regions. Under the theme of "Science and Technology Parks and Incubators in Innovation Ecosystems: Promoting Technology Transfer and Innovation", speakers from across Europe gathered to discuss ownership and operational structures, and exchanged best practices through case studies from the region and beyond.
Practitioners exchanged know-how on successful practices in science park and incubator development and management, and explored the role that they can play in creating value and developing innovation ecosystems. The workshop also explored different models for STPs and incubator development, financing and management, and discussed the role that various stakeholders, both private and public (industry, academia, government, the investment community, etc) can play to generate a virtuous circle to accelerate local economic development and drive regional competitiveness.
IASP Director General Luis Sanz spoke about the ingredients of successful innovation zones as part of an interactive panel, which looked to define elements necessary for the creation of successful innovation zones from the perspective of both practitioners and funders. IASP members from Austria, Spain, Belgium, Italy, Slovenia, Turkey and Belgium also shared their expertise at the event.
The conclusions of the workshop will feed into broader political developments, in particular in relation to the development and further integration of the economies of the Western Balkan countries. IASP is proud to be a partner in this process of internationalisation and to share the knowledge and expertise from our network.