Title:
IASP participates in FemTalent forum
First image: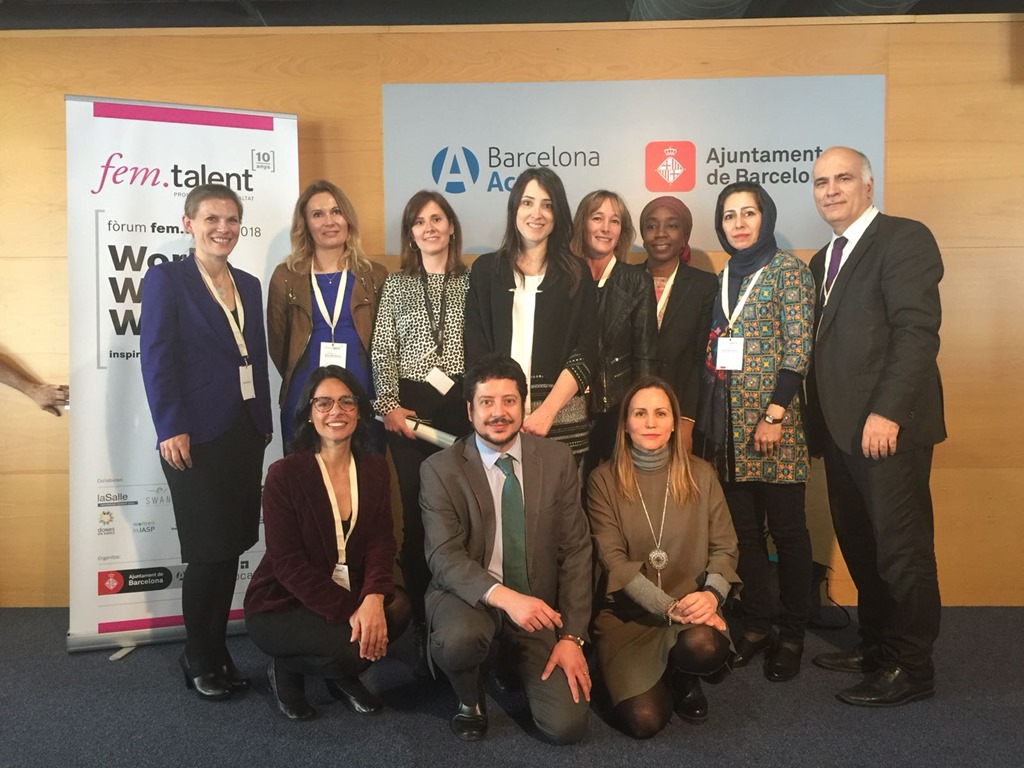 Text:
Several members of 'Women in IASP' travelled to Barcelona on March 9th to take part in the 10th anniversary of the FemTalent forum.
FemTalent is a project set up in 2008 to develop innovative actions in gender equality and female talent management in the fields of science, technology, entrepreneurship and innovation, coordinated by The Network of Science and Technology Parks of Catalonia (XPCAT) in collaboration with other women's associations.
Entitled "World Wide Women: women inspiring global talent", the central theme of this year's Forum was promoting the idea that women's talent has no boundaries, featuring women from around the world who conduct projects of international impact in the world of science, technology, entrepreneurship and innovation.
A session focusing on women in science parks brought together IASP Treasurer Hauwa Yabani from Abuja Technology Village, Nigeria; Mozhgan Yazdianpour, from Isfahan Science & Technology Town (ISTT), Iran; Gabriela Ferreira, from Anprotec, Brazil; and Justyna Adamska, from Poznan Science and Technology Park, Poland. They shared their insights on working in the science park industry from the perspective of their different countries. All four are members of Women in IASP, our subnetwork which brings together 69 women from 29 countries. IASP Chief Operations Officer Ebba Lund was also in attendance to speak at the opening session, sharing the latest from Women in IASP and the importance collaboration with initiatives like FemTalent.
IASP President Josep Piqué presented awards to a range of projects which encourage girls to pursue careers in the STEM field, present positive examples of women in STEM and empower women to reach senior leadership positions. One of the winners was the Spanish Association of Science Parks (APTE), for their project to encourage girls to study and pursue careers in science and technology.
You can find out more about Women in IASP here and about FemTalent here.