Title:
Ideon Science Park visits IASP HQ
First image: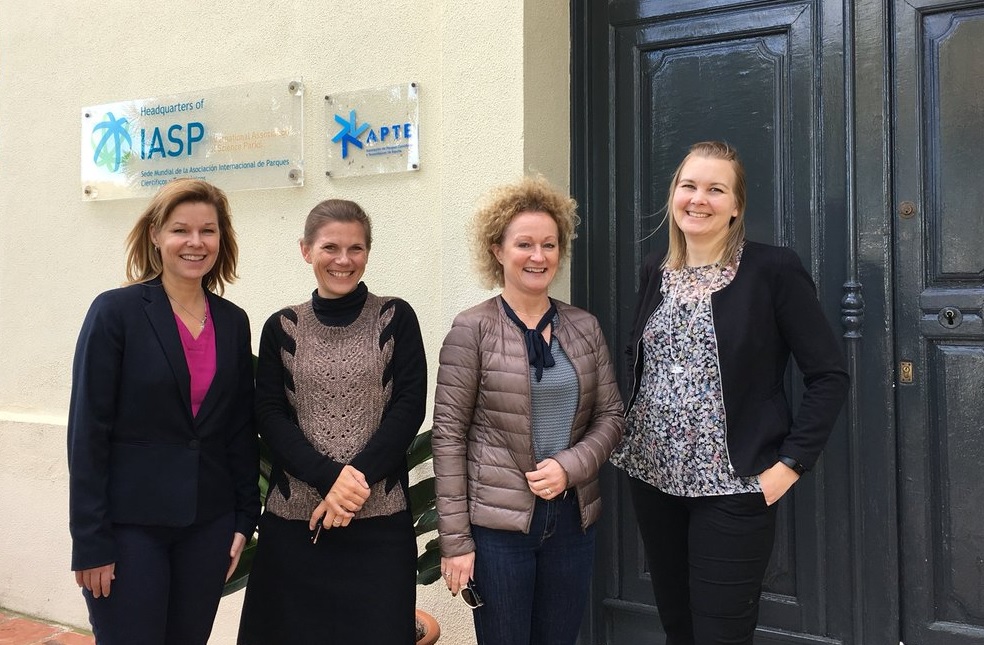 Text:
IASP was pleased to welcome a delegation from IDEON Science Park, Sweden, to our headquarters in Malaga, Spain, on December 15.
Ideon CEO Mia Rolf, accompanied by Karin Stigbahr and Lotta Wessfeldt began with a technical visit of the Andalusia Technology Park (PTA) where IASP offices are based, with a special focus on smart city and future transportation technologies.
They then met with IASP Director General Luis Sanz and COO Ebba Lund. During the meeting they discussed potential future collaboration including international events, networking strategies the role of mentorship programmes as well as ideas on how STPs can mobilise large corporations to participate in schemes to support innovative startups and SMEs.
To find out more about Ideon Science Park, please visit www.ideon.se.