Title:
IKP Knowledge Park celebrates 20 years with new Agri Innovation Centre
First image: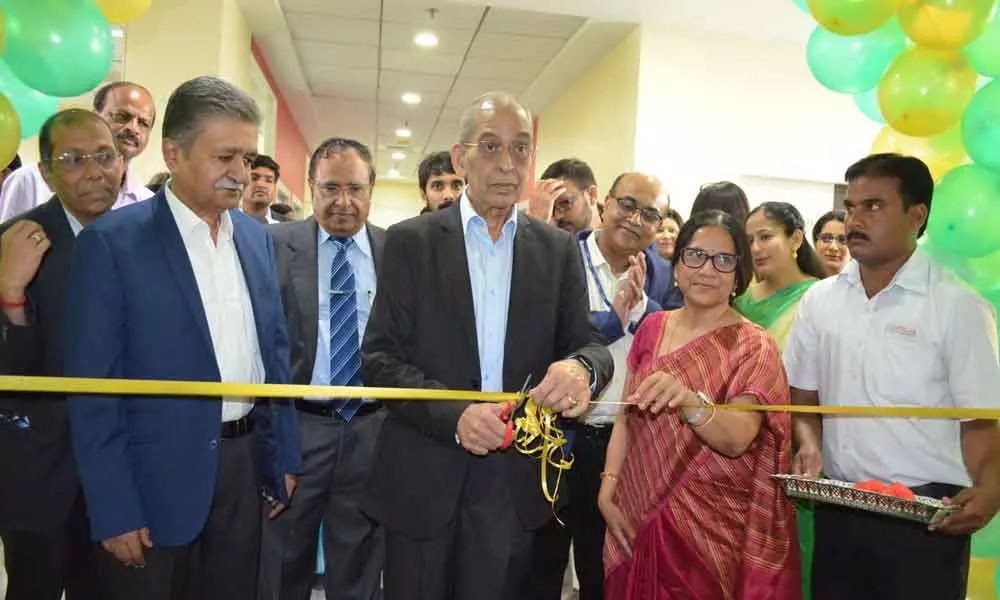 Text:
IKP Knowledge Park has recently opened a new Agri-innovation Translation Centre as part of its 20th anniversary celebrations in India's Genome Valley.
The new centre was inaugurated in the presence of regional and national political representatives, who predicted that the next 10 years would be a decade of growth in the areas of sustainability, health, agriculture and deep science.
IKP already plays a leading role in fostering innovation and entrepreneurship: the park has supported more than 500 startups to date and enabled at least 60% of them to significantly scale up. The first not-for-profit wet lab research park and incubator in India, it was established in 1999 in a 200-acre eco-friendly campus by ICICI Bank in partnership with the State government, under a public-private partnership model.
IKP houses R&D activities of more than 50 large, medium and small companies, with DuPont, Laurus Labs, USP, Daicel Chiral, Sai Life Sciences, Adama India, Escientia Bio-Pharma, and Pulse Pharmaceuticals as anchor companies. More than 3,000 scientists work in the park and 300+ patents have been registered so far. By partnering with BIRAC, Gates Foundation and other institutions, it is contributing to global research and advancing regional efforts to connect digital startups focusing on drug discovery and lifesciences to the park, with the new cutting-edge Agri-innovation Translation Centre providing research and test labs for startups to use and putting Hyderabad on the map as a national hub.
The 20 year anniversary of IKP was also celebrated through a series of events anchored around its flagship International Knowledge Millennium Conference, attended by around 500 delegates and guests from across India spanning large companies, startups and innovators, incubator managers, experts, investors, government officials, policy makers, and IKP supporters and stakeholders.
Deepanwita Chattopadhyay, IKP's chairman and CEO, said: "The 20-year anniversary marks an important milestone for us as we look back at the vision and mission of IKP, our achievements and the strong relationships that we built along this journey with the entire innovation community. The dream that prompted the founders to start this unique experiment of creating a 'world-class centre for leading-edge business-driven research' in a 200-acre campus in Hyderabad, over time has grown into a pan-India innovation ecosystem. It's time to recognise all those who helped us shape IKP, and we are delighted at this opportunity."
Find out more about IKP Knowledge Park at www.ikpknowledgepark.com.