Title:
Innovation on the agenda at Transfiere
First image: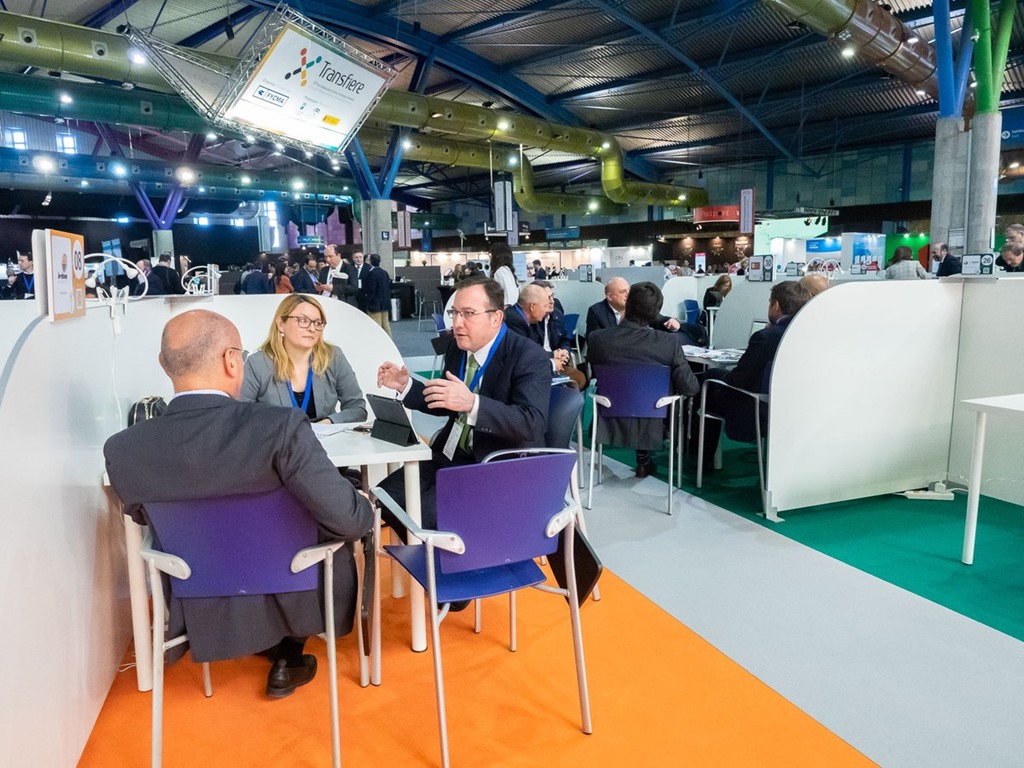 Text:
The 8th Transfiere innovation forum took place in Malaga, Spain, from 13-14 February 2019, with 4500 participants from over 1800 different organisations, including attendees from 40 different countries and delegations from Japan, Argentina, Portugal and the United Arab Emirates.
Co-organised by IASP member the Technology Park of Andalucia (PTA), it is one of Spain's most important STI events, bringing together SMEs, multinational corporations, researchers and entrepreneurs who between them held over 5500 B2B meetings to explore potential collaboration. Open innovation was on the agenda, with representatives from big companies like Calidad Pascual, Endesa, Aertec Solutions, Metrovacesa, MSD, and Global Omnium searching for solutions in sectors including agrifood, environment, aeronautics and healthtech. Telefonica organised a dedicated 'Open Future' track where more than 30 startups shared solutions in VR and AR, 3D printing, AI and Big Data
The forum also included an exhibition zone for demonstrating disruptive technologies in advanced printing solutions and TRL7 prototypes (those whose final design is virtually complete), offering attendees a preview of robots which can act as tourist guides, security guards or automatically check tickets.
The International Innovation Programme, which every year brings together the main innovative agenda in the strategic sectors of the Spanish economy, heard from women in STEM in senior leadership roles. They were among 250 experts who gave talks, presentations, workshops and round tables on topics including Industry 4.0, Fintech, cybersecurity, artificial intelligence, and design as a lever of innovation.