Title:
Innovation Place launches region's first tech incubator
First image: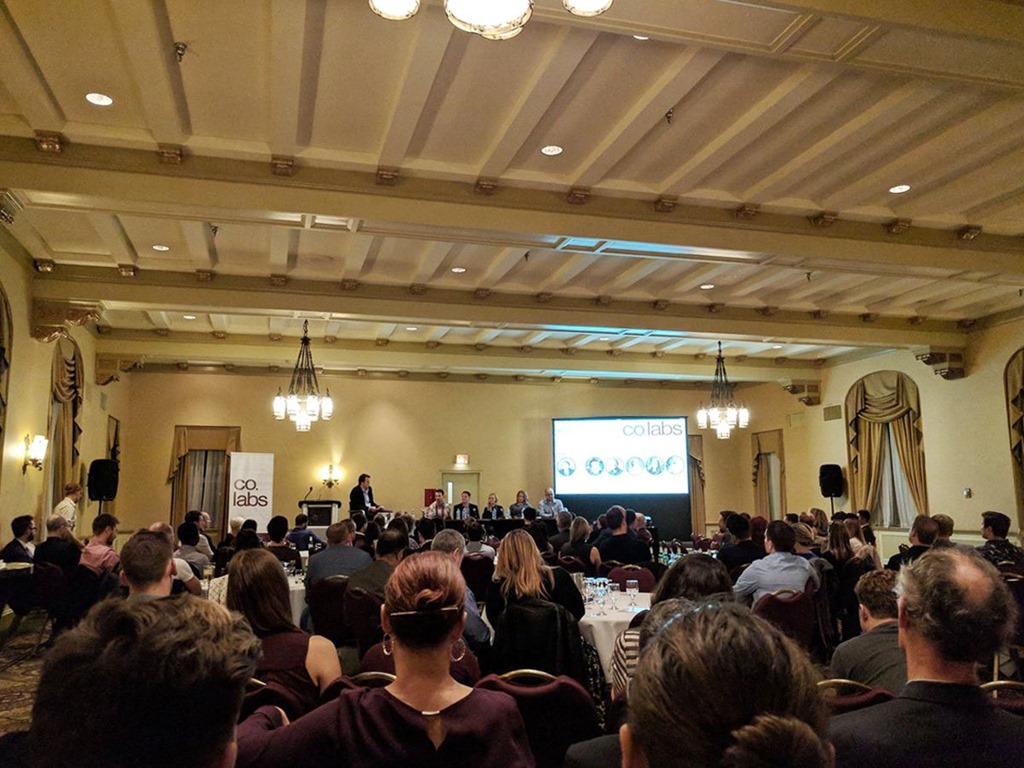 Text:
Innovation Place, an IASP member from Canada, has recently launched Co.Labs, Saskatchewan's first technology incubator.
Co.Labs provides early-stage technology startups and entrepreneurs with support and mentorship that help foster company growth and success. The first application process for the Fall 2017 Cohort concluded at the end of September.

On Monday, October 2, invited guests participated in a series of launch activities in and around the technology park. Kicking off with a tour of Innovation Place on a San Francisco trolley bus, venture capitalists, tech hub leaders and founders from across North America enjoyed a drive-through tour of the park, featuring most buildings and several notable tenants.

The group stopped briefly at the Co.Labs Concourse building, Solido Design Automation and the LFK Biotechnology Complex, then proceeded to tour the Canadian Light Source, the national centre for synchrotron research located on the University of Saskatchewan campus. After the tours, several companies at Co.Labs made investment pitches and engaged the crowd of venture capitalists before the official launch event began with special guests including the Mayor of Saskatoon, and the Minister of Education.

The event began with a Co.Labs video highlighting the experiences of several incubating startups. Following the video, two lively panel discussions addressed advancements and opportunities in the technology sector. Startups were encouraged to think bigger - and to ask for more money than they think they need!

Jordan Dutchak, Co.Labs Executive Director, acknowledged the great advancements of Saskatchewan's technology sector in a few short years and the opportunities ahead for the next generation of startups and entrepreneurs. For example, Neal Dempsey of Bay Partners returned to Co.Labs to mentor several incubating startups. A renowned venture capitalist in Silicon Valley, Dempsey is an investor in Coconut Calendar, a successful Innovation Place tenant in Saskatoon. Dempsey is also an early investor in Starbucks.

For more information about Co.Labs, please visit www.co-labs.ca.