Title:
Innovative technology from Innovation Hub's FabLab learners
First image: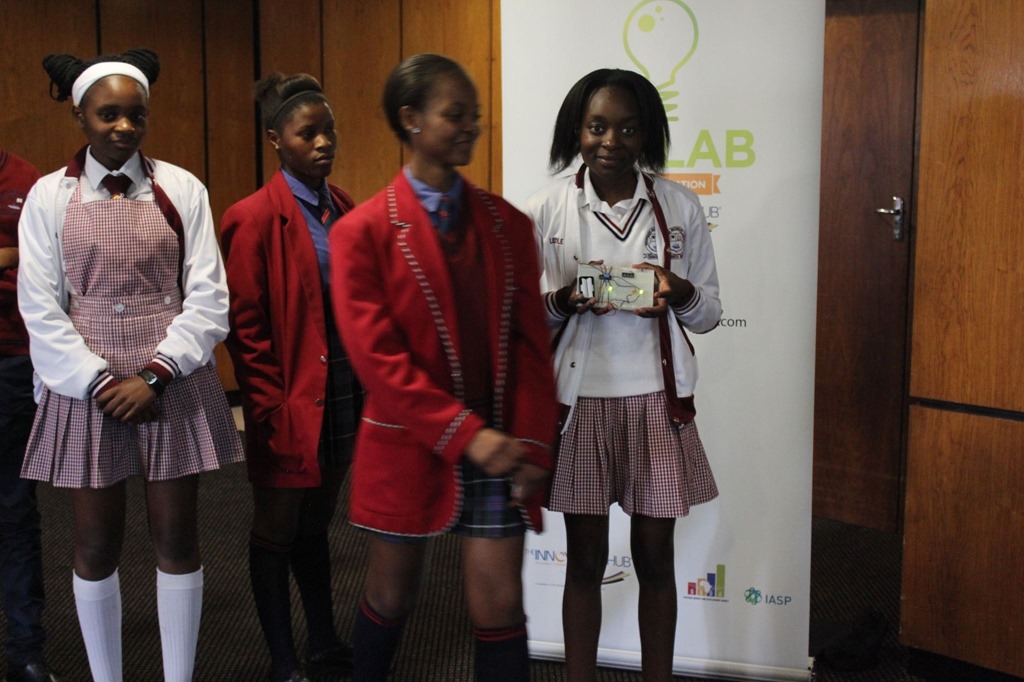 Text:
The Innovation Hub's FabLab school programme, run in collaboration with The City of Tshwane, recently graduated its third group of learners. The programme offers training in Computer Literacy, Entrepreneurship, Advanced Manufacturing, and vacation work in collaboration with Geekulcha.
Fab Lab, short for 'fabrication laboratory', is a platform for high school learners from disadvantaged backgrounds to create prototypes using world-class, cutting edge machinery. Run by IASP member The Innovation Hub, South Africa, is allows learners to design, 3D print and create using advanced manufacturing technology, and to use their prototypes to start a business. The platform aims to promote a culture of participation in the innovation ecosystem and entrepreneurship through skills development and weekly training.
The FabLab schools programme challenged students to pitch innovative technologies to a group of panellists from The City of Tshwane. Their ideas had to be innovative, thought provoking and to offer solutions to current social challenges. The ideas they presented ranged from energy saving solutions to water saving measures: the winning schools who each received prize money, sponsored by Nissan, for their pioneering advances in knowledge generation.
The winning schools were Phateng Secondary School who walked away with first prize for their water saving solution, Mixed Magnetic, and received R10 000 for their school and 10 tablets for each team member. The second prize was awarded to Father Smangaliso Mkhatswa Comprehensive School, who developed technology that can convert the direct current of a car battery into appliance electricity which can be used to charge cell phones, plug in televisions and DVD players, and even a fridge. The school received R6000 in prize money from Nissan, while Seshegong Secondary School received R4000 for their innovation designed for reducing electricity theft from meter boxes.
To read more about The Innovation Hub and their work, please visit www.theinnovationhub.com.