Title:
Inspiring Solutions 2020 now open!
First image: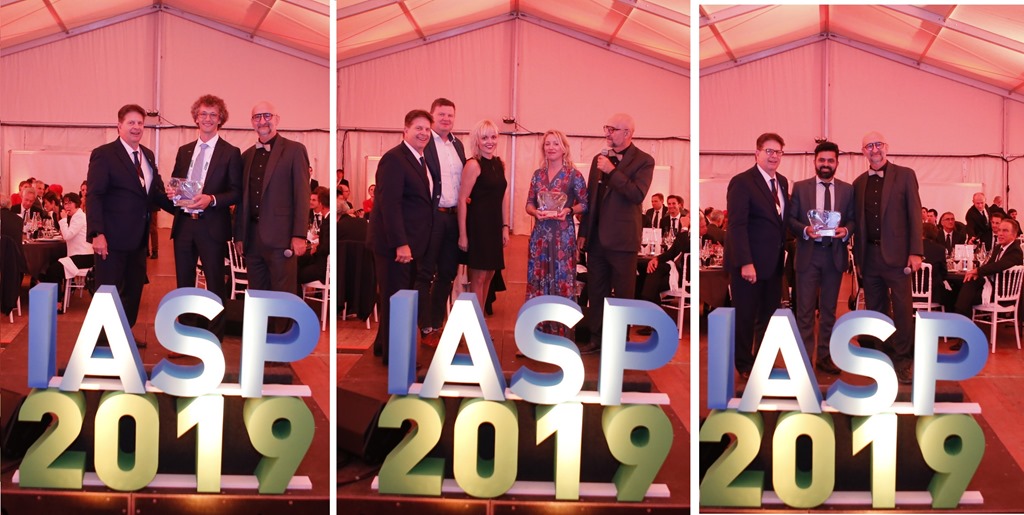 Text:
The IASP Inspiring Solutions Programme 2020 is now open for your bright ideas!

Inspiring Solutions is IASP's award programme to recognise excellence within the world of science parks and areas of innovation, and give visibility to the best projects and initiatives. It also creates a library of best practices that other STPs around the world can implement in their own parks.
We want to celebrate new ideas in any area of activity, either for the park itself or for its resident companies. They might be services provided to customers; or new ideas in business incubation, spin-off programmes, facility management, or marketing of the park; or maybe they involve new ways of approaching networking, internationalisation, training, or soft landing.
In 2020, winners will once again be chosen by IASP members, and announced live on stage at our World Conference in Seville, Spain, which will take place from 6th-9th October.

As well as recognising best practice, the award programme is a chance for IASP members to share ideas and learn from each other, and our 2019 winners will be giving webinars in the spring to share their insights on how they set up and implemented their ideas. Join us online to learn more about them!
1st place: Lakeside Science and Technology Park, (Klagenfurt, Austria), for "Digital Kindergarten - Lakeside IT Curriculum"
The Digital Kindergarten prepares the next generation for challenges and opportunities of the digital era, and the correct usage of digital devices via an educational programme in the ideal surrounding of an STP.
Join us for a webinar on March 11th to learn more about the Digital Kindergarten and how it was implemented.
2nd place: Tehnopol Science Park Tallinn (Tallinn, Estonia): "Level 11 – New Level in Innovation"
Level 11 connects progressive Estonian corporations with local start-ups to encourage joint innovation initiatives. 80 corporations and 70 startups were engaged resulting in innovation events, 1:1-matchmaking, innovation audits, company visits and Innovation Leaders' Club.
Join our webinar on April 2nd to learn more about how Level 11 connects startups with corporations.
3rd place: Parque Tecnológico UFRJ, (Rio de Janeiro, Brazil): "The Short Circuit Gallery of Public Art (Galeria Curto Circuito de Arte Pública)"
The Short Circuit Gallery of Public Art is an initiative taken by the UFRJ Science Park and the School of Fine Arts to transform the Park into a live laboratory for experimenting art that mixes technology and innovation.
Join us online on May 6th to explore how the gallery brings the wider community closer to the park.
Visit www.iaspinspiringsolutions.com to read more about our past winners and what we are looking for, and to share your bright ideas!