Title:
Inspiring Solutions 2021: announcing the 10 finalists!
First image: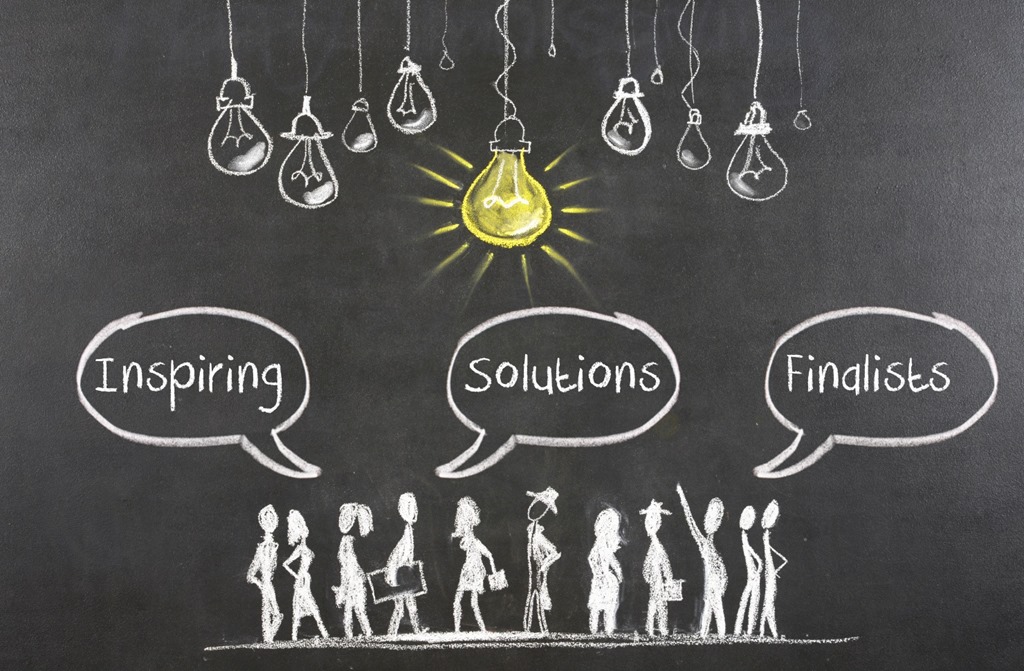 Text:
We've kept you waiting long enough, and now IASP is delighted to announce the 10 shortlisted entries in our 2021 Inspiring Solutions programme!
Inspiring Solutions is IASP's knowledge sharing programme that celebrates new initiatives and best practice in science parks and areas of innovation worldwide, bringing global visibility to their work supporting their companies and communities.
Out of a pool of strong contenders sharing bright ideas from around the world, our expert panel selected 10 finalists from Brazil, Bulgaria, Italy, Kenya, Mexico, Poland, Sweden, Thailand and the USA. But only three of them can win!
IASP members will soon have the chance to choose the winners by voting for their three favourite solutions, who will be announced live on September 29th in a special ceremony at our upcoming World Conference, IASP Virtual. Join us there for the big announcement!
So without more ado, the 10 finalists (in alphabetical order by organisation) are:
SPARK.ed Entrepreneur Book Club - Ann Arbor SPARK, USA: A multi-week program to facilitate conversations and foster camaraderie similar to pre-COVID in-person events by leveraging the approachable book club structure, while also providing skills training for entrepreneurs.
Konza Innovation Ecosystem Initiative" - Konza Technopolis Development Authority, Kenya: bringing together academia, industry, government and civil society within the Kenyan innovation ecosystem to grow the knowledge economy, it acts as a forerunner to the physical STP, simulating the interactions that will take place there.
IndX2020 - Linköping Science Park, Sweden: IndX connects startups and international companies in an open innovation process. Startups get to develop their solution with expertise from established large industrial multinational companies, and a direct link to potential large customers.
Maraton Ideosfera - Parque de Innovacion De La Salle, Mexico: Inspired by the Hackathon dynamic, Maraton Ideosfera promotes collaboration between university students and the Quadruple Helix, addressing specific local challenges aligned with the UN SDGs.
Entrepreneur Galleries - Parque Tecnológico São Jose dos Campos, Brazil: Mini-shopping commercial and social centres, the Galleries encourage entrepreneurship with socioeconomic impact, transform peripheral regions and empower socially vulnerable entrepreneurs.
ScaleUp Champions - Poznań Science and Technology Park, Poland: helping to scale up innovative businesses and support startups to achieve market success, it connects different European deep-tech startup ecosystems and supports cross-border activities to standardize growth.
USR (University Social Responsibility) for Transitioning to Post-COVID-19 Era - Science and Technology Park, Chiang Mai University, Thailand:

A

concept designed to support post-COVID economic recovery, while reinforcing Thailand's sustainable regional development.
ClubHouse - Science & Tech Clubs of interests and digital studio for hybrid events - Sofia Tech Park, Bulgaria: ClubHouse provides both a concept for ST&I clubs and a multifunctional space for digital projects and hybrid events, live broadcasts, discussions and seminars.
tecnoPARQ Acelera - TecnoPARQ, Brazil: A market pull acceleration program based on mapping the technological needs of the market and the search for talented people willing to work on innovative solutions, building an innovation trail with great potential to create startups.
Innovative SME of the Year Award - Trentino Sviluppo, Italy: A competition for SMEs registered in the special section of the Chamber of Commerce, that also encourages others to register.
Full details of their bright ideas and how they work will be coming soon, and IASP members will have the chance to vote later this month - keep an eye on the IASP website and social media for updates!