Title:
Khorasan Science and Technology Park welcomes Japanese ambassador
First image: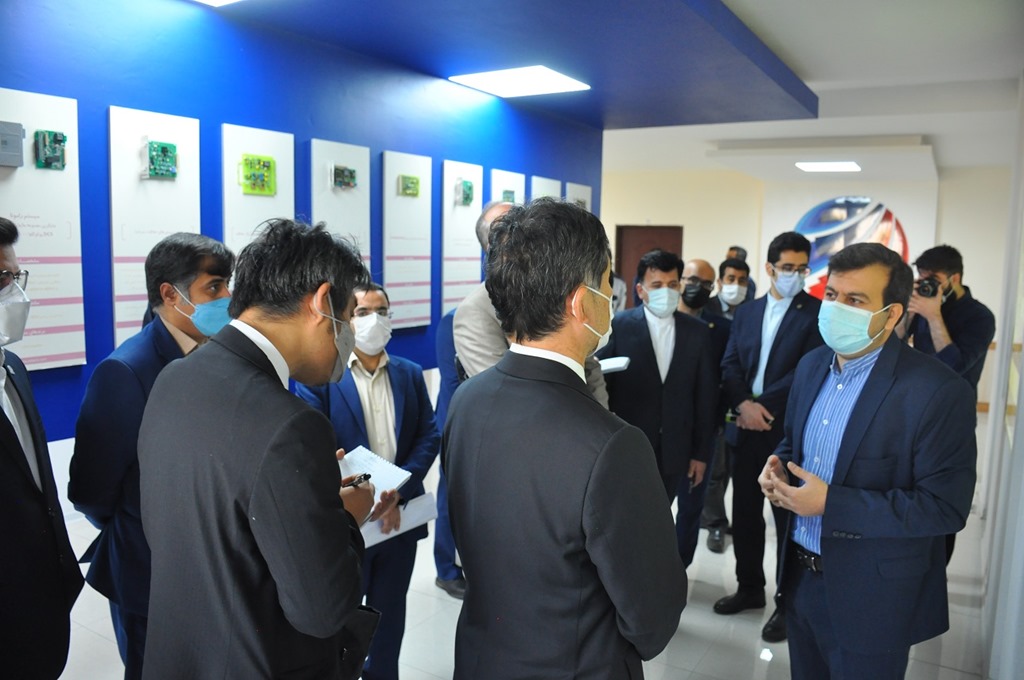 Text:
Khorasan Science and Technology Park, and IASP member from Iran, was pleased to welcome a visit from Aikawa Kazutoshi, the Japanese ambassador to Iran.
He visited Khorasan Science and Technology Park (KSTP) and its resident companies during a trip to Khorasan Razavi province, and stressed the importance of cooperation between the science parks of Iran and Japan that could be promising for developing cooperation between the companies of both countries in the future. He highlighted several sectors such as oil, gas, petrochemical, medical equipment and artificial intelligence as priorities.
Reza Ghanbari, the president of KSTP, presented the services provided for resident companies, singling out networking and community building as its most important activity – bringing people together to innovate, create new ideas and new business opportunities. He emphasised the park's specialisation artificial intelligence and the highly skilled people working onsite in this growing field, with high potential for collaboration with Japanese companies.
To learn more about KSTP, please visit https://www.kstp.ir/en/page/about-us.