Title:
National Data Centre at Konza Technopolis nears completion
First image: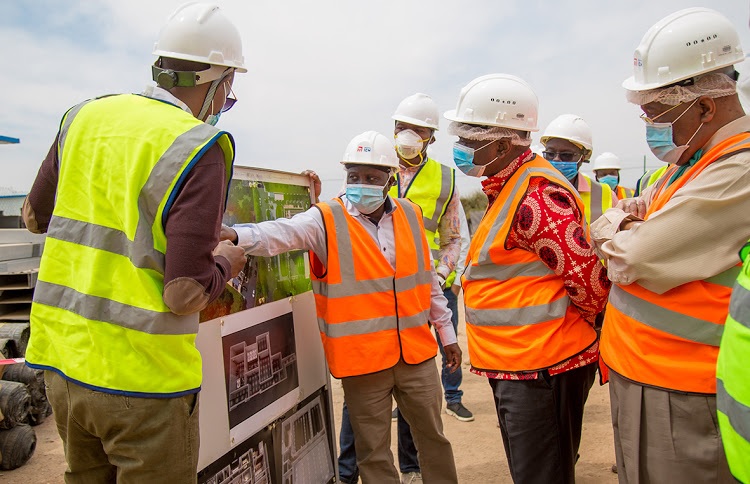 Text:
Plans are at an advanced stage to roll out services at Kenya's almost complete National Data Centre, located at Konza Technopolis.
This follows the completion of Phase One of the project to support Government ministries and other agencies, who will be the early movers to migrate their data to the centre, as well as businesses and provide an environment for implementing and piloting initial smart city services.
The project began in June 2019, and is being implemented by the Government of Kenya through the Ministry of ICT, with Konza Technopolis Development Authority as the project implementing agency and Huawei as the contractor. Phase one of the Data Centre is now ready for use.
It is expected that Government ministries and other agencies will be the early movers to migrate their data to the centre whose services will also be available for private entities as part of the commercialization plan. Among the beneficiaries of the Data Centre is the COVID-19 Contact Centre located at Nurses Complex, Kenyatta National Hospital (KNH) which was recently launched to offer front line workers psycho-social support.
Additionally, innovators incubated by KoTDA will be provided with hosting services. Phase two of the project will incorporate smart city facilities and services.
The Kilome MP Thaddeus Kithua said KoTDA had made great progress on the project, adding that over 1,000 residents from the neighbouring community have benefited from the Konza project both directly and indirectly. The growing Konza management team has already moved to their new premises on the site.
Soon the Technopolis will be hosting a university, specialized medical facility, stadiums, schools, shopping malls and churches. Also in the pipeline at Konza is the Agritech Center of Excellence to support Kenya's agriculture sector in areas such as precision farming, automation, and adoption of technology through Global Positioning System (GPS).
When completed, Konza will be a world-class smart city, powered by a thriving ICT sector, superior infrastructure and business-friendly governance, policy and regulatory frameworks. Specialising in ICT, lifescience and engineering, it will work to develop the local innovation ecosystem, contributing to Kenya's knowledge-based economy.
To find out more about Konza Technopolis, please visit https://www.konza.go.ke