Title:
Open innovation at IASP Lima
First image: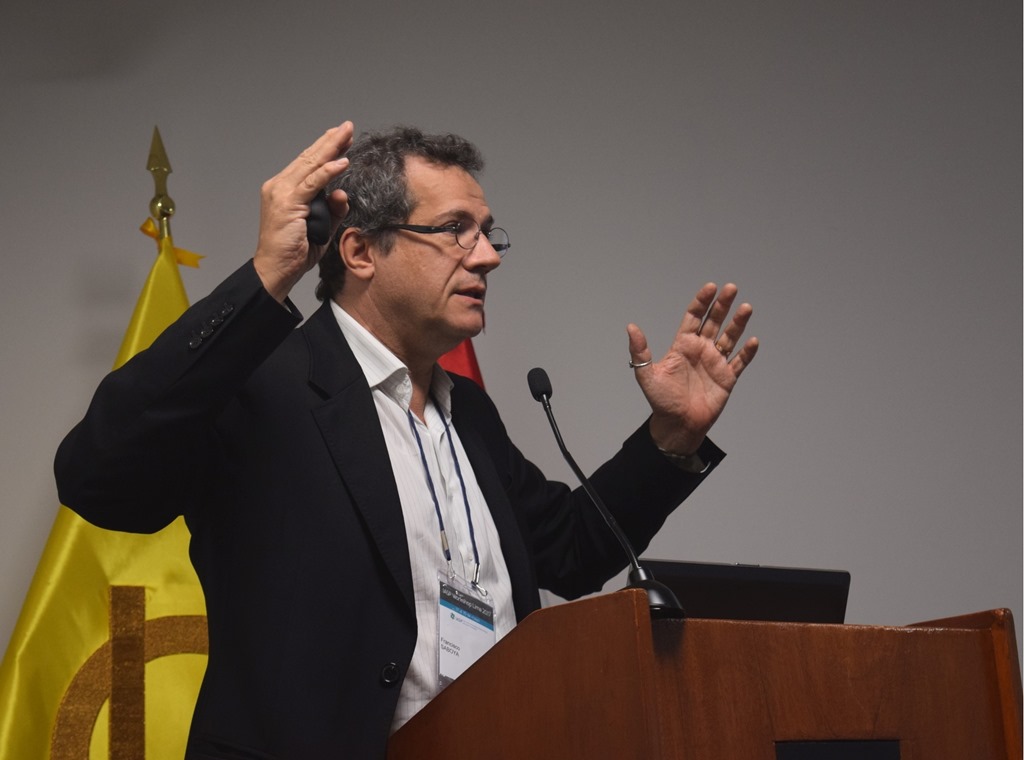 Text:
The IASP Latin American division met recently at a workshop organised by the Pontificia Universidad Católica del Perú in Lima, Peru.
It was held at the Innovation and Entrepreneurship Centre (CIDE - PUCP), which supports entrepreneurs to launch and develop their business with innovation as the guiding principle behind sustainable development. Under the theme of "Open innovation: opportunities and best practices in science parks and incubators" the workshop brought together managers and practitioners from across Latin America and Europe to share their experiences in open innovation and learn from each other.
Following the opening by IASP Latin American division president Francisco Saboya, IASP International President Josep Pique introduced the theory and principles of open innovation and corporate entrepreneurship and how it applies to the world of science parks, and went on to share the Barcelona experience of open innovation in practice.
Representatives from multinational companies, including Telefonica, joined the event to share the corporate perspective on open innovation, before handing over to experts from science parks and areas of innovation from Europe and Latin America, who described their experiences applying open innovation practices. The following day saw a focus on public and private finance mechanisms and the role of universities and research institutions in open innovation processes, as well as a look at the how open innovation can be applied in incubators.
To find out more about Pontificia Universidad Católica del Perú, visit www.pucp.edu.pe.