Title:
Robotics hub opens at Central Taiwan Science Park
First image: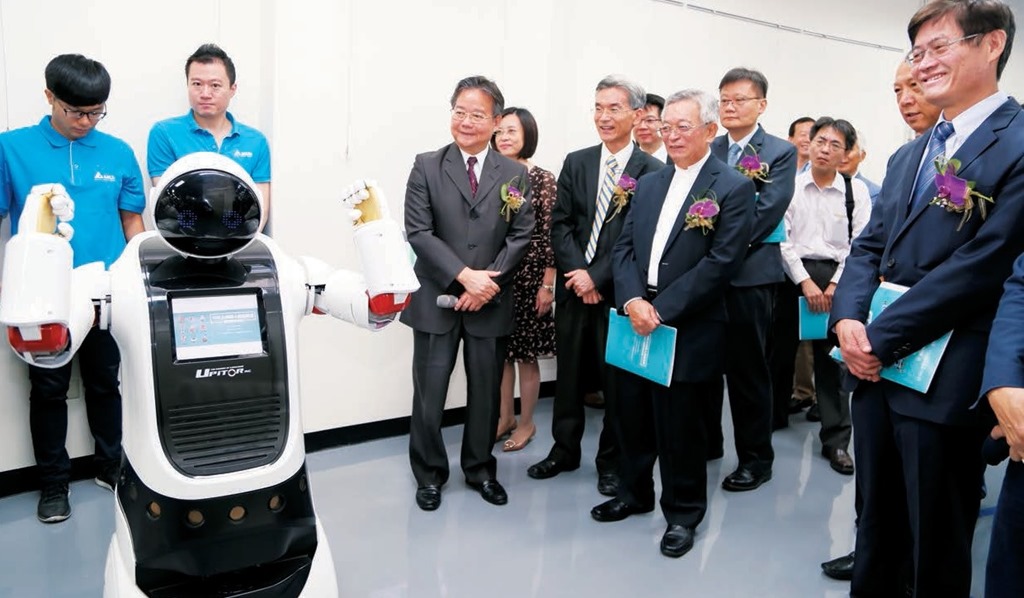 Text:
Central Taiwan Science Park (CTSP) recently opened the exhibition centre of a new robotics hub, as part of an effort to achieve six major goals using the hub as a platform for the robotics industry.
"This hub will serve as a platform for the future development of the robotics industry," Science and Technology Minister Chen Liang-gee said at the official opening ceremony of the Artificial Intelligence (AI) Robotics Hub at the CTSP.
The ministry will allocate NT$2 billion (US$6.78 million) to set up several robotics bases at the CTSP and the Southern Taiwan Science Park, both IASP members, over a four-year period. Between them, they aim to set up 50 startups, attract 600 teams to base themselves there, train 4,000 workers, produce 45 robotics application programmes, accomplish 30 key technologies/products and create 1,450 jobs for technical experts.
Products related to robotics will be showcased at the exhibition centre in the future to provide an ideal co-working space for manufacturers.
Describing Taichung in central Taiwan as "a city of intelligent machinery," Chen said the robotics hub at the CTSP, with the unlimited imagination of young creators, will help the local robotics industry integrate seamlessly with the rest of the world.
Chen Ming-huang, director general of the CTSP administration, said the robotics hub will make Taichung, which is already a cluster of precision and intelligent machinery businesses, more comprehensive and accessible for them.
The center is scheduled to host a robotic simulation race in the near future which will see students from eight high schools competing against each other, he said.