Title:
Spanish Prime Minister visits PTA
First image: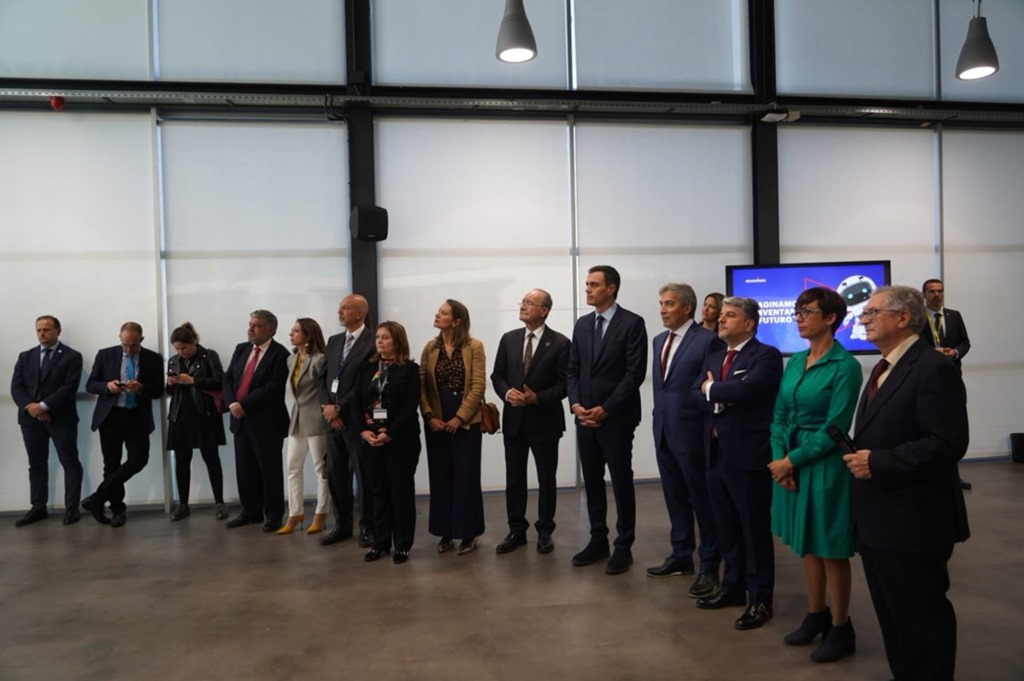 Text:
The Parque Tecnologico de Andalucia (PTA), where IASP offices are based, received a visit from Spanish Prime Minister Pedro Sanchez on March 25th.
PTA Director Felipe Romera accompanied the Prime Minister on a tour of the park, highlighting its role as a regional hub of technology creation and transfer and economic development. It hosts 640 resident companies, of which 60 are international, and employs over 19,000 people: many of these companies are specialised in the ICT sector, with 1700 jobs in ICT-related research and development. They were joined by the Mayor of Malaga, Francisco de la Torre.
The tour included a visit to the headquarters of Accenture, which this year celebrates 20 years in the park. 2000 highly skilled staff work at Accenture's Malaga branch where the company develops cloud and digital solutions, robotics, IoT, AI, drones and VR, as well as intelligent automisation.
The Prime Minister finished his visit at Malaga's Picasso museum, connecting the city's two key economic sectors of technology and culture.
The PTA was founded in 1992 and is home to big multinational corporations as well as innovative SMEs and startups, with an emphasis on sustainable development, and has close links with local universities. To find out more, visit http://www.pta.es/en/index.cfm.