Title:
World Conference 2020: IASP members will meet in Seville, Spain!
First image: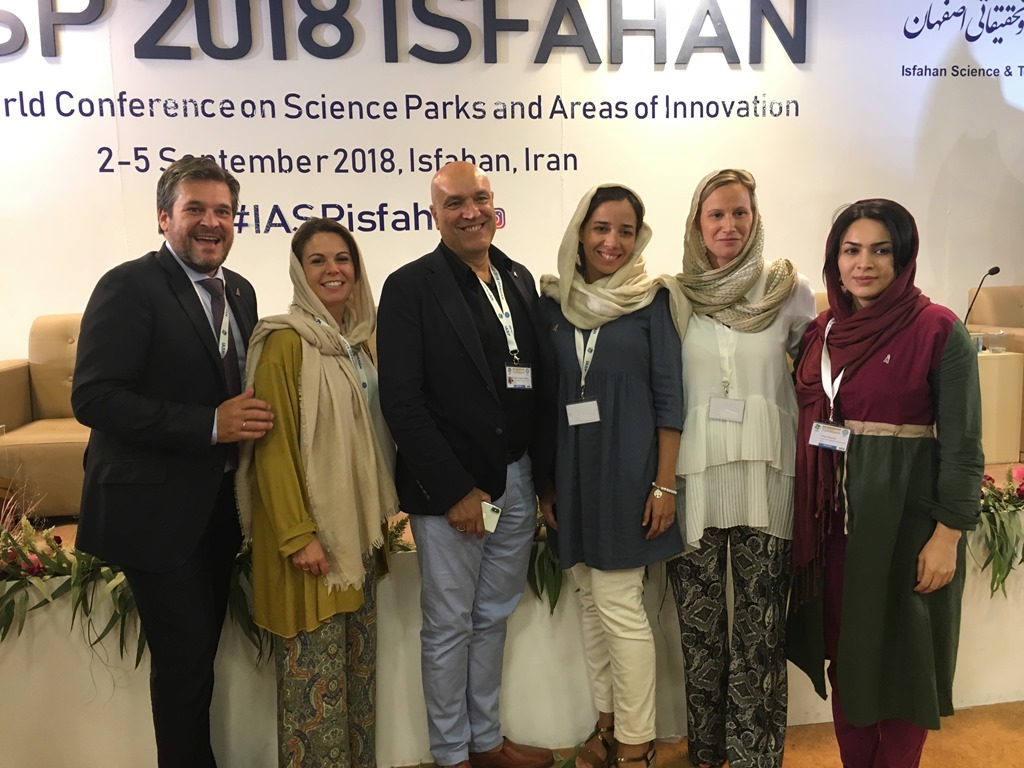 Text:
Following a closely fought campaign between three great cities (Ljubljana, Slovenia; Monterrey, Mexico and Seville, Spain) we are pleased to announce that IASP members have chosen Seville, Spain as our meeting destination for 2020!
At the General Assembly, which took place during our recent World Conference in Isfahan, Iran, all three candidates showed a video presenting their parks and cities before IASP members voted for Seville, in a bid put forward by Cartuja Science and Technology Park (PCT Cartuja).
Supported by Seville city government and the region of Andalucia, Cartuja's candidacy highlighted the local culture of innovation, the city's rich artistic and cultural history, and encouraged IASP members to join the event in 2020. A team from PCT Cartuja joined the Isfahan conference to support their bid, getting to know IASP members and sharing information about their city from their stand in the exhibition area.
PCT Cartuja is the first international example of the reuse of a world exhibition (Expo'92) facility as a connection point between universities, science and business. It is a science park within the city, very close to the city centre and well connected to the airport and railway station. There are 56 buildings inherited from the Universal Exposition and 35 new buildings, hosting 442 private companies, research, technology and training organisations and employing 16,700 people.
Thank you to all three candidates and congratulations to the team at PCT Cartuja: we look forward to meeting in Seville in 2020!