Title:
Young innovators help grow Kenya's startup ecosystem
First image: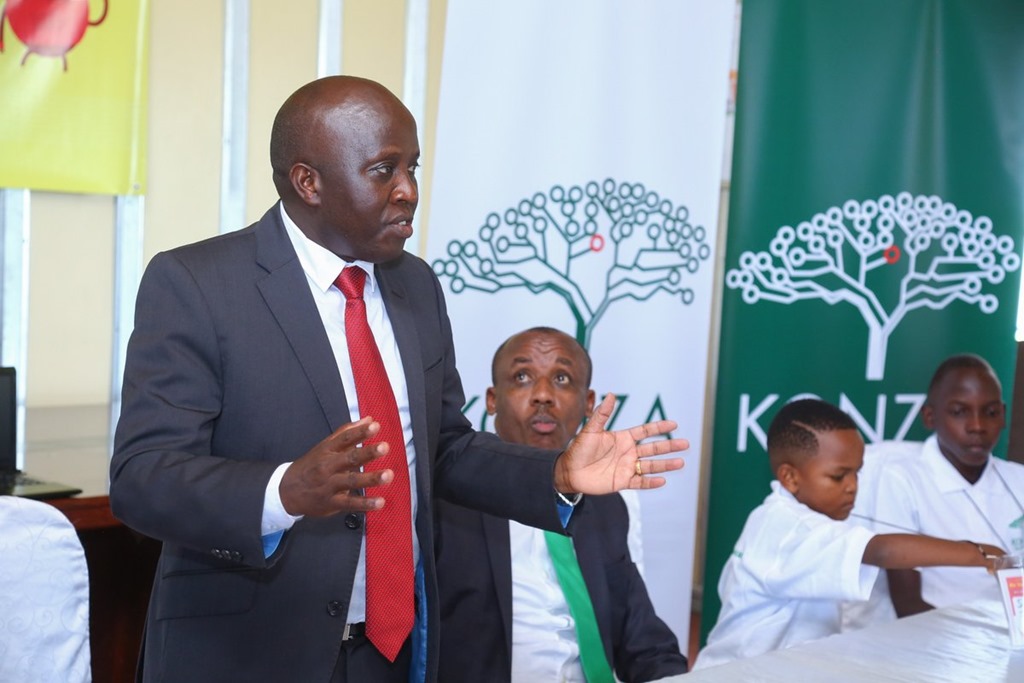 Text:
The Konza Technopolis (Kenya) recently hosted a high-level innovation conference to progress Kenya's innovation ecosystem and which also marked the launch of the technology city's Innovation Ecosystem Forum and a STEM bootcamp for children.
The event was attended by key technology players and partners from KCB Bank Kenya, telco Safaricom, Chinese technology equipment manufacturer Huawei, as well as representatives from Meru and Machakos Universities, and showcased Kenya's knowledge economy and laid out plans to grow the country's reputation as Africa's Silicon Savannah.
Panel discussions focused on how to enhance research areas, prioritize practical research based on market demands, scaling up innovations as well as challenges & opportunities in commercialization of research
The two-day STEM Bootcamp for young innovators aged between 7 and 15, themed "Be tomorrow's Innovators" followed the conference, where over 30 children sponsored by Konza Technopolis and its partners took part in the challenge on robotics concepts and elementary programming principles. They went on to pitch their ideas to a panel of judges during the Konza Innovation Ecosystem Initiative launch.
The initiative targets players active in the start-up community and private sector to showcase Konza Technopolis progress towards its vision of becoming Africa's Silicon Savannah and discuss the hurdles harbouring growth and scaling up of innovation space in Kenya.
Speaking during the launch of the forum, Eng John Tanui, Chief Executive Officer, said:
"Innovation is an instrumental pillar in Konza Technopolis' core mandate. Indeed, our focus areas in the innovation ecosystem are guided by direct investment in technology, smart urban planning and building a knowledge-intensive environment for stakeholders and the community. Expanding opportunities so that children can reach their full potential in tech adoption is not only a "right" thing to do but also makes good economic sense, hence the STEM Bootcamp. Promoting the cognitive capital of children by finding new solutions to the barriers they face is an important contribution to the long-term economic growth of any country."
To learn more about Konza Technopolis, please visit www.konzacity.go.ke.