39th IASP World Conference
Title:
ZalaZONE Innovation Ecosystem: Scene of Researches & Solutions for Sustainable Mobility
Billede: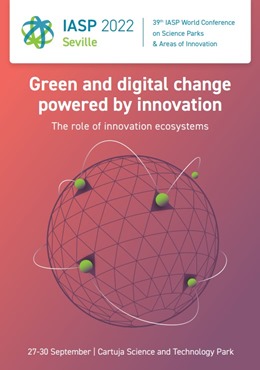 Document type:
Conference Paper
Authors

FullNameWithTitle2:

Csilla Toth


FullNameWithTitle2:

Dr. Andras Hary


Publication date

October 2022
Description:
The aim of this paper is to show how ZalaZONE Science Park can contribute to the challenges of sustainable mobility. The driving force behind the ZalaZONE ecosystem is the automotive test environment, which was designed to provide a validation environment not only for traditional automotive tests but also for self-driving and automated mobility systems. For sake of this, special zones have been developed on the test track in which the various functions of new technologies such as electric vehicles, new driving assistance systems, driverless transport and modern forms of mobility can be tested. Given that the topic is an intensive field of research today, not only leading industrial companies but also research institutions are strongly involved. Therefore, the basic intention of creating the ZalaZONE environment was to create not only a test infrastructure that serves industrial needs, but also an innovation ecosystem that is built around it, integrating R&D and innovation capabilities. To this end, dedicated sites have been set up in the vicinity of the test track, not only for the industrial users of the track, but also for research organizations, university R&D groups, innovative service providers and businesses, and settling partners. The philosophy of the science parks provides the framework for the development of the ZalaZONE innovation ecosystem in a green field of about 500 hectares, in which the opportunities for synergistic cooperation of the actors are decisive.
Conference name

39th IASP World Conference