TECNOSINOS - Parque Tecnológico de São Leopoldo
Background information
TECNOSINOS was designed to facilitate the creation and development of new companies, preferably related to the design and production of information technologies. It aims to foster economic development in the area of ​​technology guided by innovative entrepreneurship, and help in the sustainable development of the region.
Created more than 10 years ago, Tecnosinos now houses companies in the areas of Information Technology, Semiconductors, Automation and Engineering, Communication and Digital Convergence, Technologies for Health and Renewable Energies and Social and Environmental Technologies.
The park is located within the Unisinos campus, and offers a range of business and leisure services including over 140 laboratories, auditoriums, a library, banking, bookstores, a sports centre and restaurants and cafes, as well as on-site childcare facilities and an incubator to support new startups in their earliest stages of life.
Recent initiatives include the Talent Programme, which connects the university and local schools with the park to encourage young people to pursue STEM careers, providing future local talent for growing startups and tech companies. Tecnosinos also runs the Greentech Park Programme which establishes a set of environmental goals to be met by resident companies. It aims to make Tecnosinos the first green park in Latin America, and establish collaboration between companies by exchanging experiences to solve green challenges.
Logo: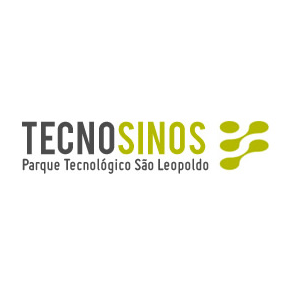 Name

TECNOSINOS - Parque Tecnológico de São Leopoldo

Location

São Leopoldo, Brazil

Main technology sectors

Name:

Health & Pharmaceuticals

Name:

ICT & Communications

Name:

Manufacturing and Automation Technologies

Name:

Software Engineering