Dubai Silicon Oasis Authority
Background information
Dubai Silicon Oasis (DSO) is a globally recognized free zone and an integrated technology park where residents can live, work, and play. Hosting modern technology-based industries and an urban master-planned community, DSO offers state-of-the-art infrastructure and in-house business services.
Its mission is to foster technology and entrepreneurship through an integrated ecosystem, develop a sustainable community through collaboration, innovation and technology and create an innovative environment through a culture that maximizes the value of people.
Its hi-tech ecosystem offers a range of benefits to resident companies, including fast-track business set up and licensing, dedicated business support services and access to a highly educated pool of regional talent. Two state–of–the–art data centres offer TIER III standard architecture with a minimum N+1 redundancy for every rack cabinet, delivering the highest levels of uptime.
DSO plays a key role in Dubai's Smart City strategy, where it acts as a centre of excellence and proof of concept to test pilot projects and develop upscaling models. This includes the Smart Dubai City Accelerator operated by Startupbootcamp, where startups develop solutions that tackle congestion, waste and energy challenges. It also operates the Intel Ignition Lab, promoting novel IoT solutions for smart homes and transportation, a 5G Innovation Lab and the Intelak crowdsourcing platform to enhance the travel experience through aviation and travel technology.
Buildings and infrastructure at DSO include green rooftops and walls and a smart irrigation system that reduces water consumption, solar powered buildings with LEED platinum certification, and a community farm. The site also boasts Smart City technology such as smart benches and lighting, electric cars, and a smart mobility test bed for connected & self-driving vehicles and shared mobility solutions.
Logo: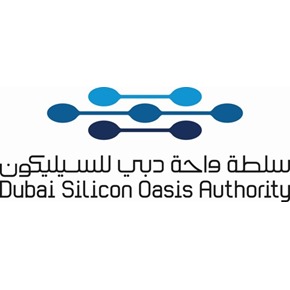 Name

Dubai Silicon Oasis Authority

Location

Dubai, United Arab Emirates

Main technology sectors

Name:

Micro- and nanoelectronics

Name:

Software and System Development

Member category

General Contact