Science Park Skövde
Background information
Science Park Skövde (formerly known as Gothia Science Park) was established in 1998 and offers development opportunities for both new entrepreneurs and established companies.
With a focus on development, innovation and digitization, the park's main goal is startups with international growth potential and innovative knowledge-based growth companies. It has a strong profile in the field of IT and engineering with a special focus in software development, game developers, fintech and industrial digitization.
The purpose of Science Park Skövde was from the beginning partly to create opportunities for students and researchers to start companies based on their knowledge and skills, and partly to offer opportunities for companies to recruit students and establish collaboration with the University of Skövde.
Science Park Skövde is one of the incubators that has been selected as a participant in the Swedish national incubator programme ever since the start of the national programme in 2003. A key strategy has been to build a sustainable innovation environment based on successful companies from the Incubator Programme.
The park is active in several European projects, which include collaborations with universities and the automotive industry, local and regional initiatives to develop the computer game industry, smart agri and a collaboration with six West Swedish science parks in a cross-industry project for technology and innovations in healthcare.
Logo: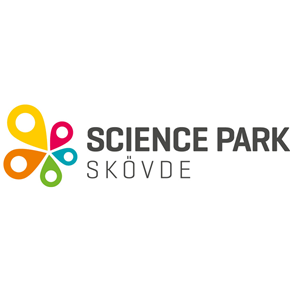 Main technology sectors

Name:

Advanced Services in Technology Transfer

Name:

ICT & Communications

Name:

Manufacturing and Automation Technologies

Name:

Software Engineering

Member category

General Contact