Parque Científico y Tecnológico de Tenerife
Background information
Parque Científico y Tecnológico de Tenerife (PCTT) was founded in 2006 with the mission to help diversify Tenerife's economy and improve competitiveness through the development of a culture of innovation.
With 4 enclaves spread across the island of Tenerife, the park is home to innovative technology-based companies and research organisations. It works to promote knowledge transfer and the recruitment of specialised talent, and supports the growth of innovative local technology-based companies and startups. Key sectors are ICT, software and audiovisual, technologies applied to tourism, astrophysics, sustainability and renewable energies, biomedicine, biotechnology and health.
Facilities include 2 business incubators and a coworking space and more than 4000m2, and access to R&D support facilities for resident companies: the General Research Support Services of the University of La Laguna (SEGAI) and other institutions (CSIC, IAC, etc.) which provides scientific, instrumental and technical support to research groups and private companies. In addition, the Science and Technology Park of Tenerife has 2 technology centres for research, technological development and innovation projects, especially linked to nanotechnology, sustainability and astrophysics.
The Tenerife Science and Technology Park supports resident companies in getting to know the regional innovation network, organising visits, meetings and contacts on demand and increasing their visibility in the media. Attracting and training talent is a priority for PCTT, creating professionalised and specialised human capital in technological and innovative sectors through training the general public for the digital society of the future, with actions to approach children and young people, professionals and entrepreneurs.
Logo: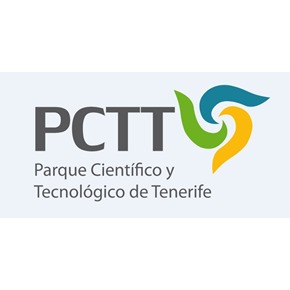 Name

Parque Científico y Tecnológico de Tenerife

Main technology sectors

Name:

Micromachines and Nanotechnology

Name:

Software Engineering

Name:

Tourism-related Technologies