CERT Technology Park
Background information
The CERT Technology Park was established to promote the exchange of technical knowledge and expertise between the educational and business communities, and brings together a wide variety of national and multinational corporations.
Incentives to resident organisations include cost-effective office facilities, high-quality specialised infrastructure, access to quality resources of the Higher Colleges of Technology, and close proximity to other hi-tech organisations. The park is home to international companies such as Intel, Honeywell and Lucent Technologies.
CERT and its partners in the Technology Park provide a myriad of business and industry solutions, including training and consultancy services to foster technology transfer; the promotion of entrepreneurship; and business incubator services for high technology entities, innovative new projects and business ventures.
CERT is dedicated to exploring avenues as to how startup innovations and concepts can be commercialized for the benefit UAE society and the world in general. Their extensive network of partners, affiliates and industry collaborators supports entrepreneurs as to reach out to relevant networks of commercial and industry leaders.
Logo: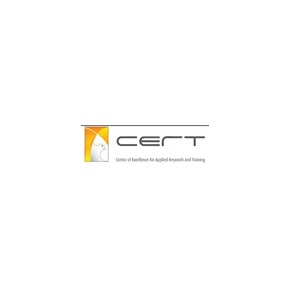 Location

Abu Dhabi, United Arab Emirates

Main technology sectors

Name:

ICT & Communications