CREALYS® - Science Park of the Province of Namur
Background information
Crealys® is based in the Belgian province of Namur and focuses on the life sciences (bio-industry agri-food, health, diagnostic, pharma, biotechnology, environment), ICT and digital marketing, quality management, and agrifood sectors.
Founded in 1990, Crealys® hosts more than 115 innovative companies and almost 2000 employees, including major international players such as GlaxoSmithKline Biologicals, OCE Software Laboratories, Vinçotte, Corilus, SGS, BDO, and Elia. These companies have found in the science park the high-performing facilities necessary to develop their projects and grow their brand, alongside technology startups and spin-offs.
Park services are led by the BEP and the company club Idealys, and include welcome centre Atrium offers a full range of services for resident companies. Crealys® science park is certified ISO14001, with a head office for welcoming ASEAN investors for AWEX. In addition to 110 hectares of equipped facilities, young companies are offered office space, laboratories and workshops, through the seven incubators/business centres. The park also offers the flexible Smart Work Centre which allows startups to use its services without long-term commitment. Pre-equipped with communication technologies, this space is particularly aimed at self-employed entrepreneurs, project leaders, startups, mobile staff (salespeople, technicians, etc.).
Logo: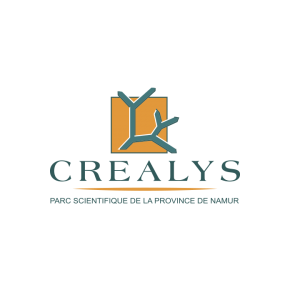 Name

CREALYS® - Science Park of the Province of Namur

Location

Gembloux, Belgium

Main technology sectors

Name:

ICT & Communications

Member category

General Contact