Parque Científico y Tecnológico Cartuja
Background information
The Cartuja Science and Technology Park (Cartuja PCT) is based on Seville's former World Exhibition (Expo'92) facility and aims to be a connection point between universities, science and business under the motto "innovate, collaborate, grow".
The park is located close to the city centre and is well connected to the airport and railway station. It operates 56 buildings inherited from the Universal Exposition and 35 new buildings, hosting 442 private companies, research, technology and training entities employing close to 16,700 people.
With close links to the University of Seville's School of Engineering, the Park is also home to the university's Faculty of Communication Studies and private university colleges (CEADE and San Isidoro University Centre), and a campus of the International University of Andalusia. There is an active cultural scene at PCT Cartuja as well, including the Andalusian Contemporary Art Centre (CAAC), a theatre, auditoriums and SGAE (Spanish General Society of Authors and Publishers), as well as sports facilities and the Isla Mágica theme park.
Services and facilities include the Marie Curie Tech Incubator, which has offered support to new tech based companies since 2010. Entrepreneurs share space, allowing them to learn from each other and share knowledge and best practice, with training and expert advice provided by experts.
PCT Cartuja also runs Erasmus for Young Entrepreneurs, a cross-border exchange programme which gives new or aspiring entrepreneurs the chance to learn from experienced entrepreneurs running SMEs in other participating countries, allowing them to collaborate with international partners and learn about new markets.
Logo: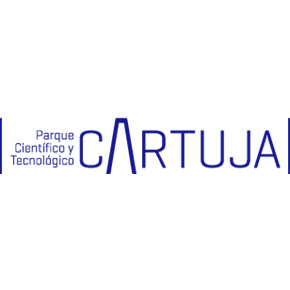 Name

Parque Científico y Tecnológico Cartuja

Main technology sectors

Name:

ICT & Communications

Name:

Software Engineering